2019 Ideas Festival Facts
22 January 2020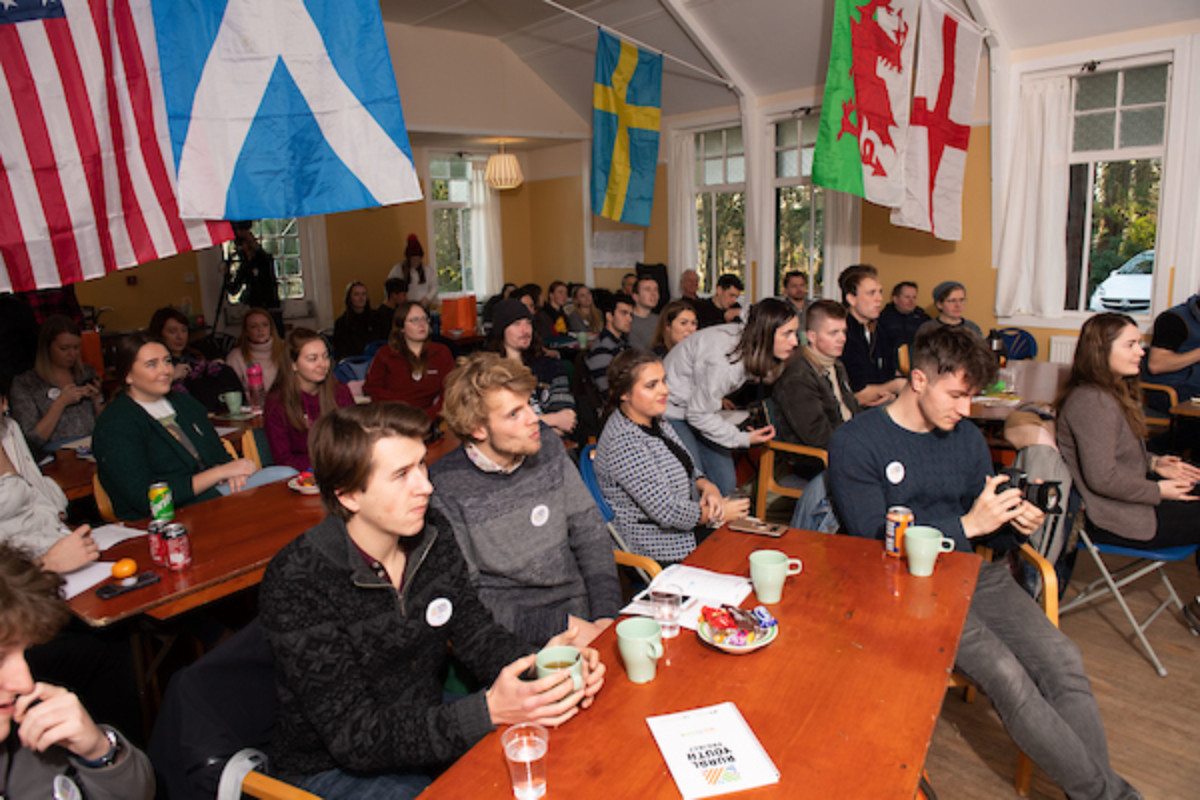 The Rural Youth Project gathered 50 young people from a cross Scotland, England, Wales and beyond for a three-day residential programme which included speakers, practical workshops and fun indoor and outdoor activities.
Check out below some facts about our delegates and the event.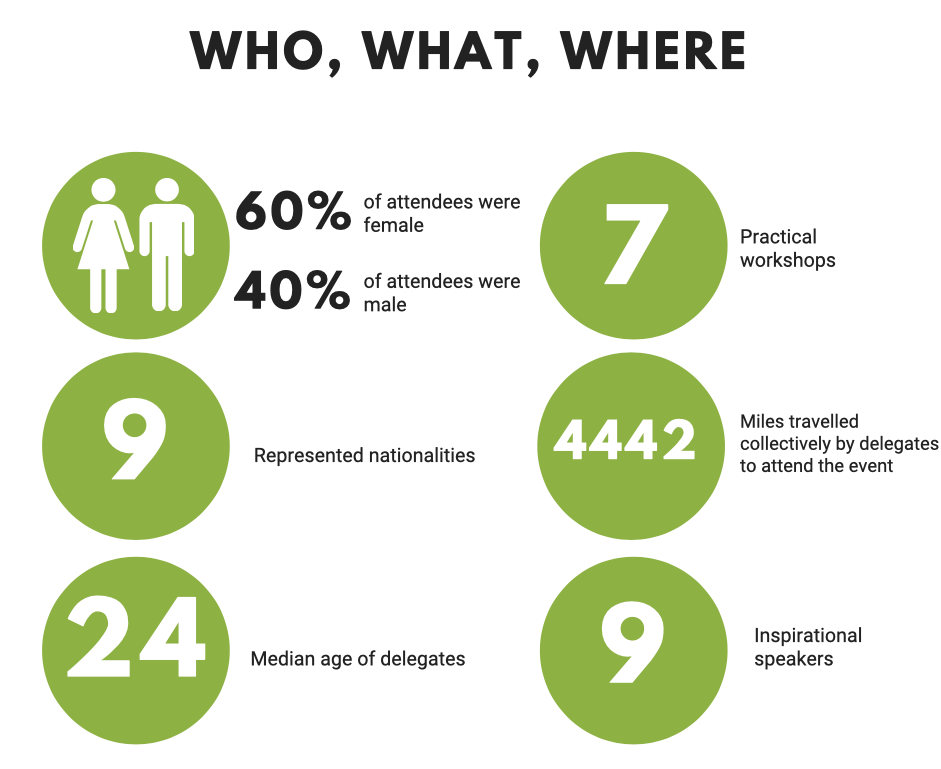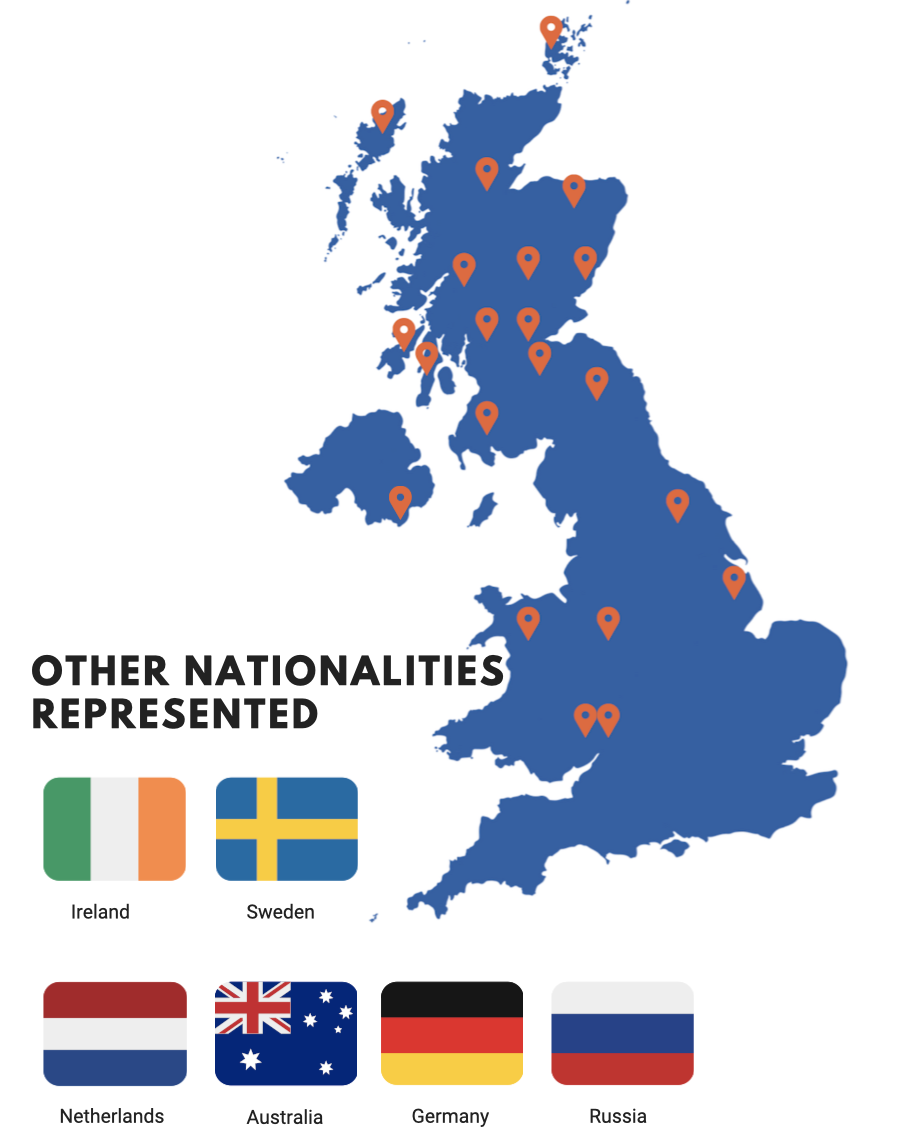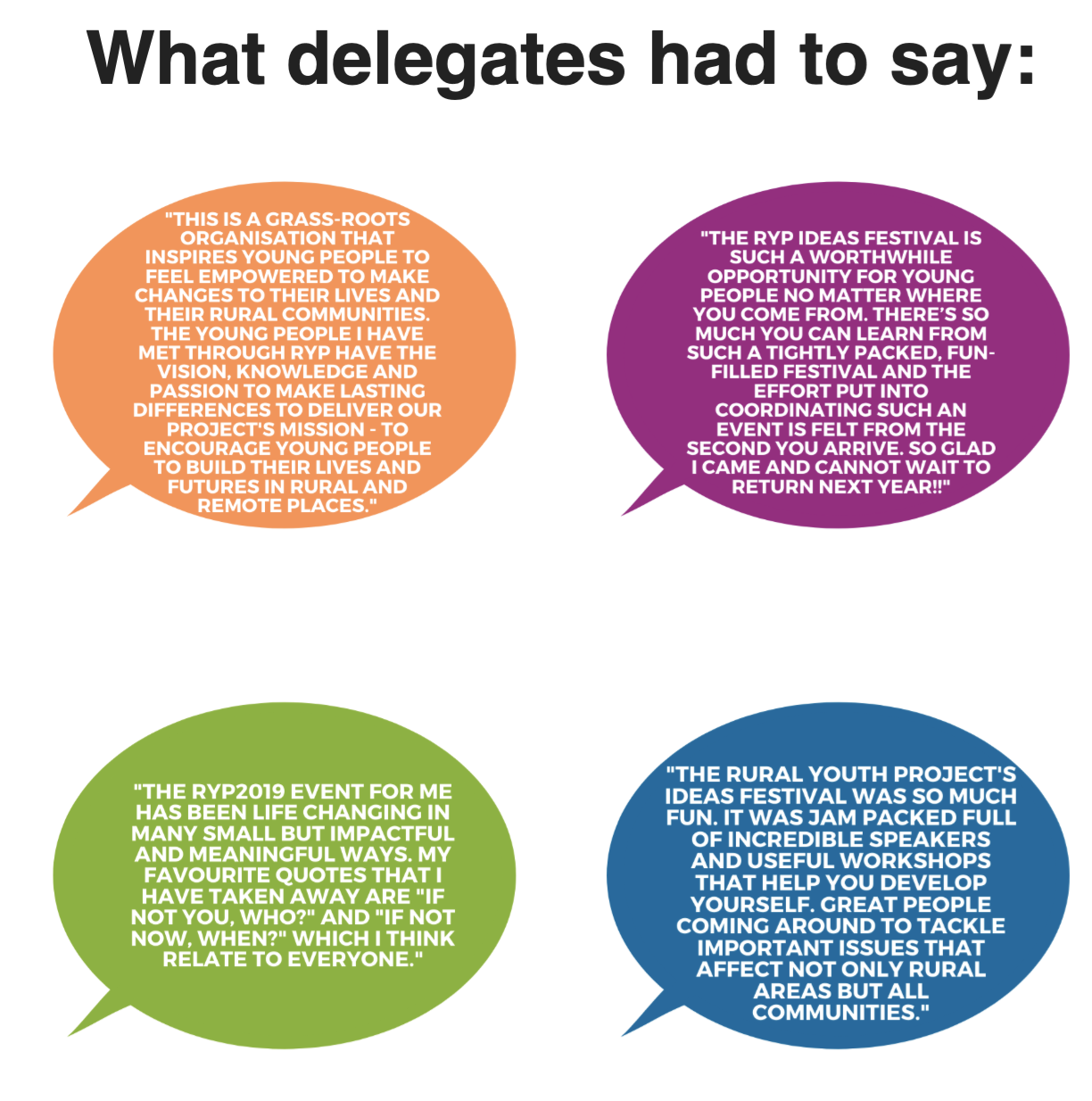 Harvesting post-event feedback from delegates is an important aspect of improving the project and future events. Delegates answered 25 questions which covered all aspects of the event with key findings listed below.