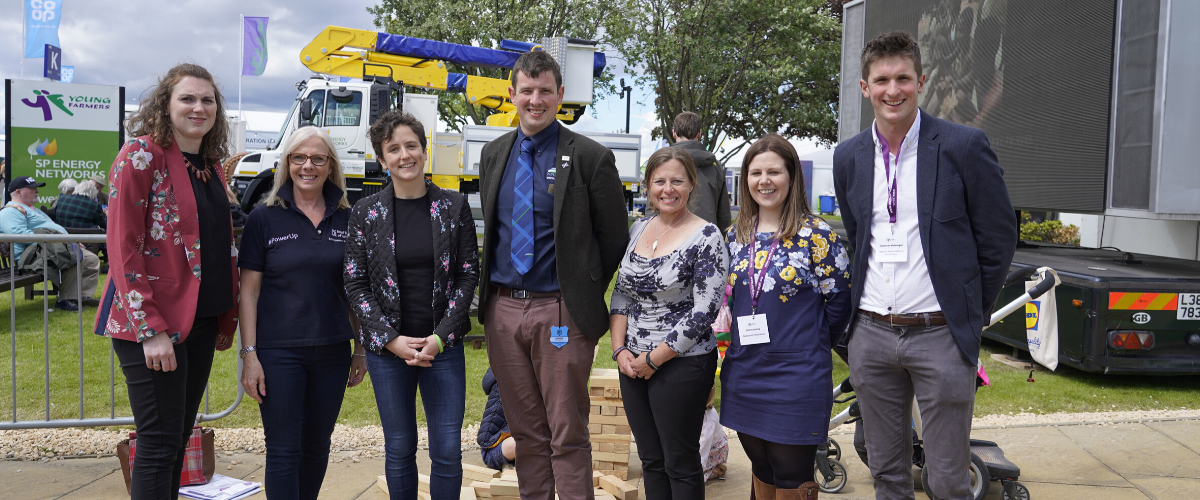 The Rural Youth Project was awarded funding from the LEADER Programme 2014-2020: The European Agricultural Fund for Rural Development: Europe investing in rural areas in August 2019. The confirmed grant of £191,170 is supported by five areas – Angus, Lanarkshire, Outer Hebrides, Rural Perth and Kinross and the Scottish Borders.
Rural Youth Project Partnership/Collaboration Opportunities
Partnering with the Rural Youth Project is investing in the future of young people in rural areas.
The Rural Youth Project is a movement for positive change to empower young people (18 to 28 years of age), through developing their leadership, business and enterprise skills, whilst encouraging positive activism to help to play their part in making rural places attractive and viable for young people to build their lives and their futures.
Our partnerships are collaborative and crafted to engage your audiences, communities and, most importantly, rural young people.
How you can involve the Rural Youth Project:
Recommend and or fund inspirational speakers and facilitators for events;
Promote the Rural Youth Project on social media and in communications collateral;
Provide speaking opportunities for the Rural Youth Project at your event;
Sponsor or support Rural Youth Project events;
Provide financial or professional support;
Introductions or access to your networks; and,
Recommend a young person who can "vlog" (video log).
How the Rural Youth Project can support you:
Acknowledgement of support in our partners section on our website;
Access to international and local networks of young people for research purposes or to speak at events;
Facilitate and or fund/part-fund Rural Youth Project events in your area such as Hackathons and Ideas Festivals;
Invitations to attend Rural Youth Project events;
Features in our fortnightly newsletter and on social media channels; and,
Consultancy: communicating with and understanding young people, Ideas Festivals and events, leadership and enterprise training.
Current Partners of the Rural Youth Project:


The Rural Youth Project is kindly supported by: