Agricultural and Rural Youth Getting Down to Business with Pre-Accelerator Programme Event
25 September 2019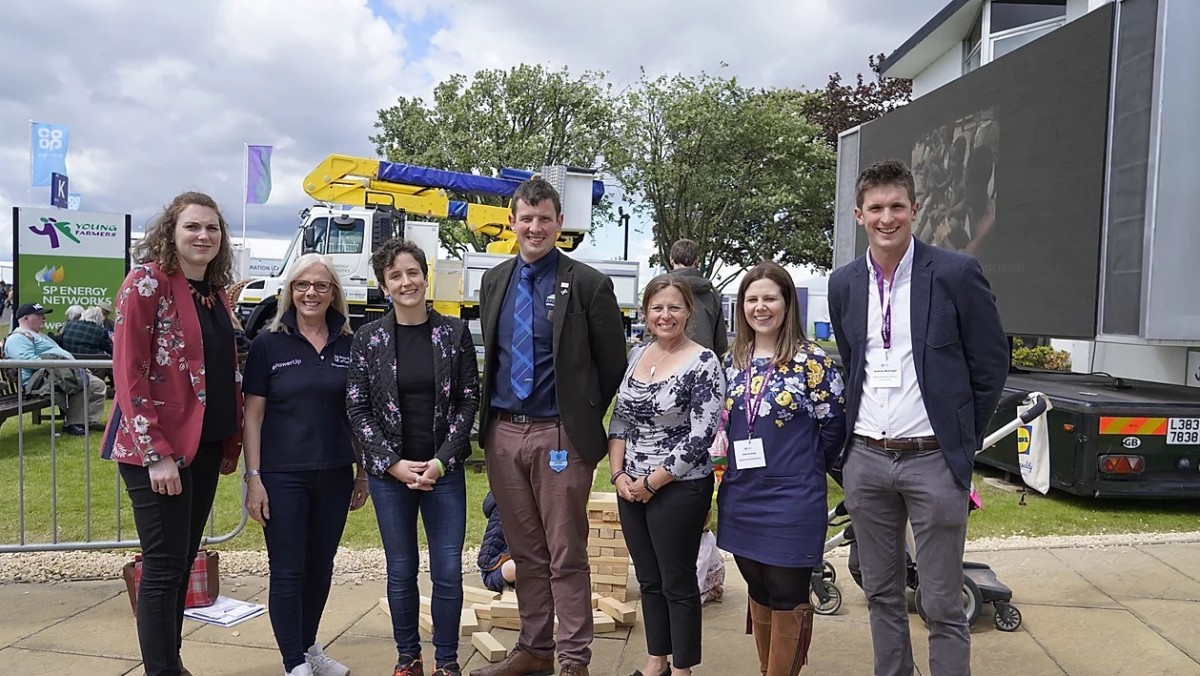 Young entrepreneurs in rural Scotland who want to improve their business skills are encouraged to register for the Scottish Agricultural and Rural Youth Pre-Accelerator Programme Ignition Event to be held on Tuesday 22 October, 10:00am at the Royal Highland Centre.
The programme is a collaboration between the Rural Youth Project, NFU Scotland Next Gen and Scottish Association of Young Farmers and will be delivered in partnership with Royal Bank of Scotland who are offering the programme as an extension of their Entrepreneur Accelerator programme.
The aim of the eight-week online course is to foster greater entrepreneurship within Scottish agricultural and rural communities and was developed as a result of the unique challenges start-ups in rural areas face.
Amy Dunnachie, a Rural Youth Project vlogger who lives on the Isle of Jura, has had some experience of business support for her creative enterprise and highlights how essential initiatives like these are.
"To keep young people in rural places like Jura, and also to encourage more young people to move in, we need to make the tools to build business accessible; not only sustaining them practically and financially whilst developing transferable skills, but positively impacting the local community as well.
"The Scottish Agricultural and Rural Youth Pre-Accelerator Programme will give young people the opportunity to step up, take charge of their future and gain the confidence to carve their own path in the place they call home."
To participate in the programme, applicants must attend the Pre-Accelerator Ignition Event on Tuesday 22 October and registrations can be made via Eventbrite and Facebook.
Following the event in October, individuals will complete modules over eight weeks in subjects such as Mindset, Early Stage Business Model Canvas, Customer Validation and Development, and, following graduation, have the opportunity to enrol in the fuller 16-week course.
Director and co-founder of the Rural Youth Project, Rebecca Dawes, encourages any young person who has started, or looking to start, their own business to attend the Pre-Accelerator Ignition Event.
"Results from the Rural Youth Project survey found that young people are interested in becoming entrepreneurs and small to medium business owners but simply don't know where to start," said Ms Dawes. "This partnership between Royal Bank of Scotland, NFU Scotland Next Generation, Scottish Association of Young Farming Clubs and the Rural Youth Project will support rural youth in their quest to create "cool businesses" and could be one of the solutions to stemming the depopulation of youth from regional areas."
Janice Cuningham, Entrepreneurship Development Manager with Royal Bank of Scotland, said: "The potential and the importance entrepreneurs in rural communities cannot be underestimated.
"Our Entrepreneur Accelerators in Scotland have already assisted agriculture related businesses, across Scotland. This new partnership is designed with agriculture and farming in mind, as well as supporting those with innovative ideas to build businesses across all sectors in rural Scotland, thanks to the input and great efforts of Rural Youth Project, NFU Scotland Next Gen and Scottish Association of Young Farmers. Importantly, this partnership will also help create further collaboration and peer to peer learning.
"We would encourage any young person with an ambition to start their own business or take the next step in developing their idea to come along on October 22."
Jenny Baillie, Regional Manager with Scottish Association of Young Farmers said: "Young Farmers across the country continually strive to deliver themselves as the confident, passionate and entrepreneurial fresh blood into the industry. One SAYFC member recently won the NFU Mutual 'Inspirational Young Person Award' for his business skills, hence why it's important for us to be involved with a training course which aims to attract those with a creative spark for business!
"Our members are becoming increasingly more inspired to host politicians, influencers and local community to their family businesses and onto their farms - fully showcasing their business savvy and ability to make successful practical judgements.
"The Pre-Accelerator Programme is a unique opportunity, in our growing digital world, to not only exercise computer skills and connection with fellow course mates, but to access various learning modules at your own pace. SAYFC are eager to jointly help the creativity of our rural youth flow!"
NFU Scotland's Next Generation Chairman, Colin Ferguson said, "NFU Scotland's Next Generation Group are delighted to partner with RBS, SAYFC and the Rural Youth Project on this exciting programme which can deliver results for busy individuals from the comfort of their own home or farm.
"The support offered will enable people who want to grow and scale their businesses in taking their farms and rural businesses to the next level. The Royal Bank of Scotland Pre-Accelerator Programme is a great opportunity for inspiring entrepreneurs to get their foot on the ladder or expand on key skills when running their own business.
"In a time of great uncertainty, it has never been more important for farmers to futureproof their businesses and increase their resilience in the current climate with this programme providing a fantastic network of support and improving key business skills."
For more information on Royal Bank of Scotland Entrepreneur Accelerator visit click here or follow #powerup and to register for the Pre-Accelerator Ignition Event click here.