Big Ideas Workshop FAQs
4 March 2020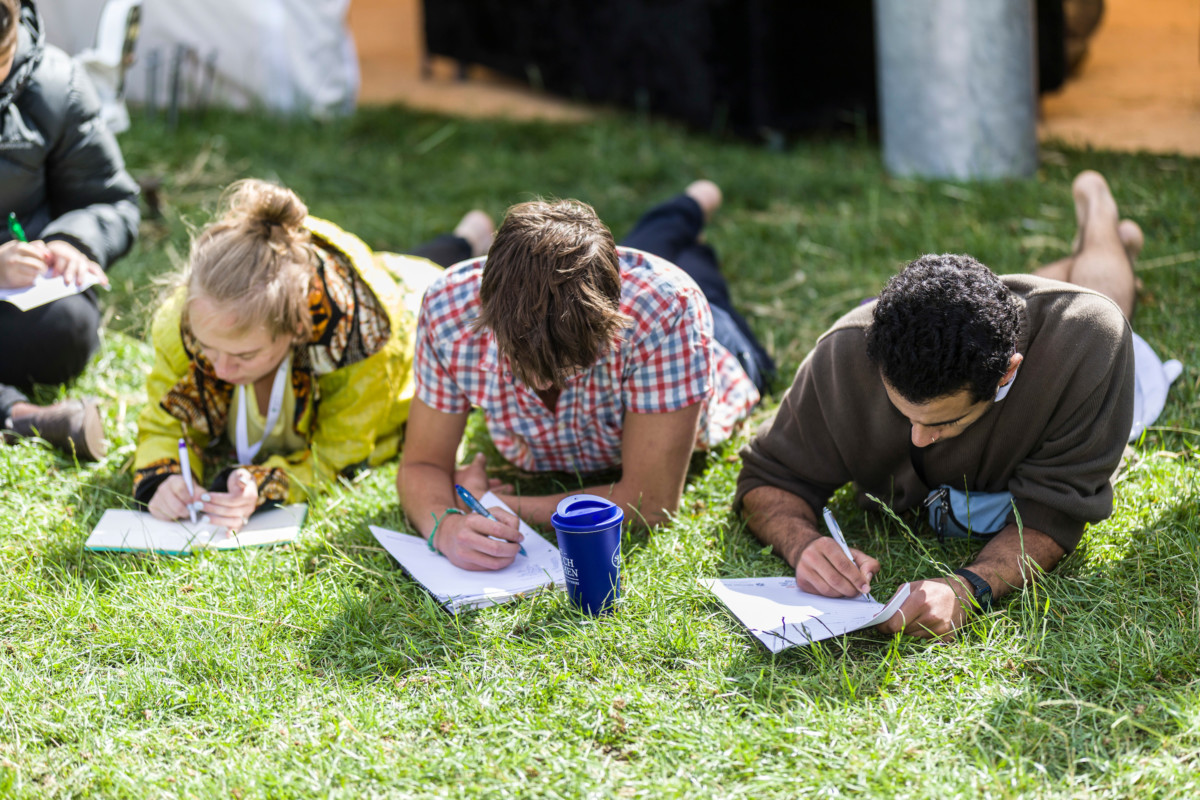 Who can attend?
Dreamers, do-ers, 'misfits' and everyone in between!
As long as you are aged between 18 – 28 and working on an idea or project that will benefit yourself and your local community we want YOU to attend your local Big Ideas Workshop.
Location, Location, Location
| | | |
| --- | --- | --- |
| Workshop | Location | Date |
| Angus Workshop | Arbroath | 17 - 19 April 2020 |
| Perth and Kinross Workshop | Pitlochry | 17 - 19 April 2020 |
| Scottish Borders Workshop | Peeblesshire | 8 - 10 May 2020 |
| Lanarkshire Workshop | Biggar | 29 - 31 May 2020 |
| Outer Hebrides Workshop | Stornoway | 29 - 31 May 2020 |
Phase Two Big Ideas Workshop:
| | | |
| --- | --- | --- |
| Workshop | Location | Date |
| Final workshop | Galashiels | 17 July 2020 |
Benefits of attending
There are plenty!
From meeting new and energetic young people in your area to expanding your leadership, enterprise, community building and communication skills – you will walk away from the Big Ideas Workshop well equipped to kick-start or progress your project or idea.
Other benefits include:
Formal mentoring programme with experienced business and community leaders
Behind-the-scenes business tour
Local support network
Access to online hub
Take home resources
Opportunity to pitch your idea/project to a panel of experienced business and industry leaders
Early access to register for the 2020 Ideas Festival
What to expect
The first phase of the three-day residential workshop will combine leading experts, inspiring speakers, practical business visits and a formal mentoring programme.
The workshop's second phase will be the day before the 2020 Ideas Festival in July, hosted in the Scottish Borders, with the opportunity for you to pitch your idea/project, showcasing your new skills, to a panel of experienced business leaders and industry professionals.
Oh, and don't worry, there will be fun along the way!
How much does it cost?
Zero. Zip. Zilch!
The Rural Youth Project want to ensure that everyone, regardless of where they live or their financial position, have the opportunity to attend the Big Ideas Workshop – that's why it's free for delegates to attend.
So, what's included?
Accommodation, catering and travel reimbursement are included for delegates who attend Big Ideas Workshops.
Don't have any transport to get to the venue? Get in touch with one of the team at the Rural Youth Project who might be able to assist.
What to bring
All you need to bring is an open mind, suitable casual clothes and we will take care of the rest!
Don't take just take our word for it, here's what past delegates to Rural Youth Project events have to say:
You simply will not regret attending this fantastic event. It is a huge privilege to have a voice, and an even greater privilege to be encouraged and supported to use it."
"A fantastic experience, full of well-informed speakers, inspirational talks and fun activities. I met some amazing people and was sad to leave when it all wrapped up. Cannot wait for next year! - B"
Want to attend the Big Ideas Workshop, but not sure how to bring up the subject with your boss?
We've got your back. Click here to access a sample email to make the process a little easier.