Claire Taylor represents Rural Youth Project at Parliamentary Reception
4 October 2018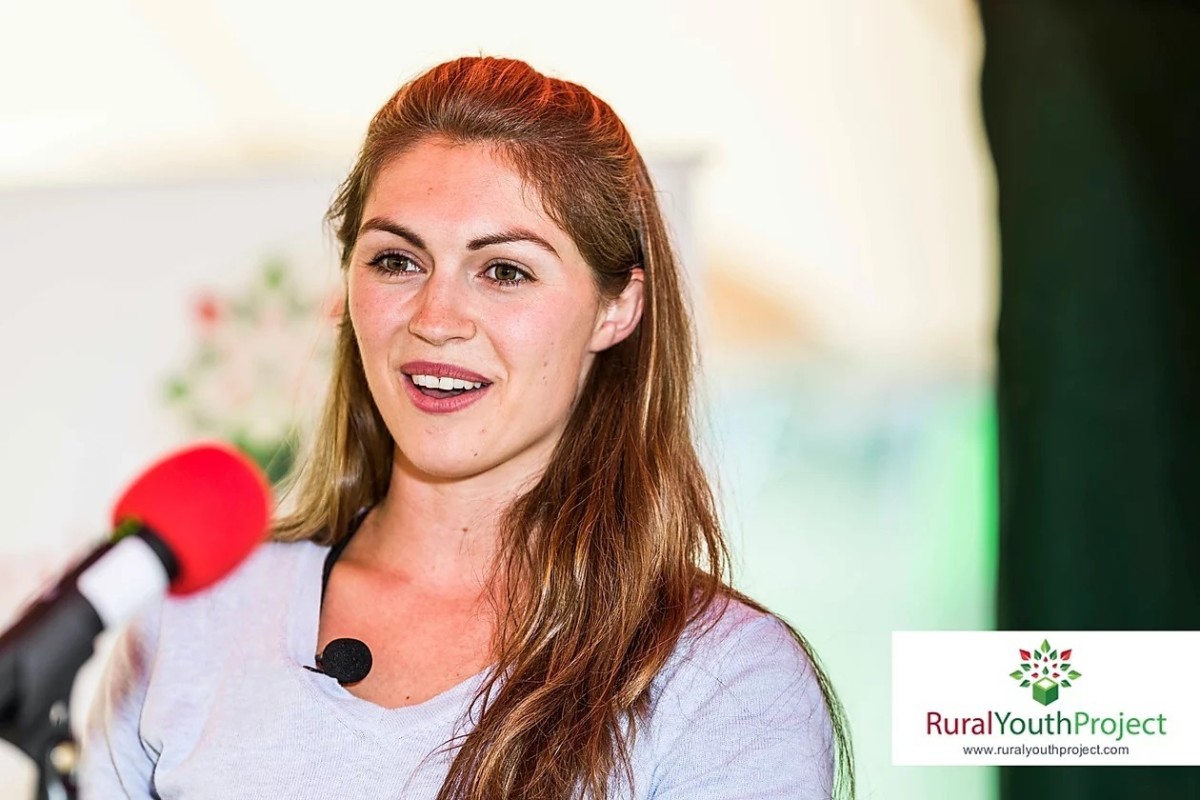 26 year old Claire Taylor became one of the Rural Youth Project's vloggers back at the start of 2018. Claire works as a politics reporter for the Scottish Farmer and was brought up on her family's farm in rural Ayrshire.
Claire attended the recent Rural Youth Parliamentary Reception as a representative of the Rural Youth Project and gave a speech on her thoughts on the initiative, why she got invalided and what she thinks is important to help develop a strong rural community.
Read Claire's full speech below.
"I first found out about the RYP at a conference in January this year when I asked the EU Commissioner for agriculture Phil Hogan how we could tackle the issue of an ageing demographic in rural areas.
Jane Craigie was at this meeting and on hearing my question struck up a conversation about the RYP and asked whether I would get on board in supporting what has turned out to be a wonderful and inspiring project, which has forged links with rural youth from all over the world, allowing them to share their stories and discuss some of the challenges but also the opportunities which come with rural life.
We have just heard from Jane and Rebecca about the fantastic Rural Youth Festival which left all the attendees feeling inspired and positive about the future of rural communities,however…
It was an opportunity to discuss some of the main issues facing rural communities which are of key importance to young people such as: rural isolation, poor broadband coverage, lack of mental health support and poor public service provision.
It was made clear that Scotland isn't alone in facing these challenges but in order to create a prosperous future for rural youth - development in tackling some of these issues needs to be prioritised.
---
I myself come from a rural background, my family have a small farm outside sunny Ayr where we breed Belted Galloway Cattle; but I never grew up as a member of the young farmers and when I left for University in Edinburgh I lost a lot of my connection with the rural sector.
Now I'm back working in a rural job but living in the city of Glasgow I very much daily see the divide between urban and rural – with little crossover in between and this is one of the biggest challenges I have personally come across.
In the early stages of my career I struggled to find my footing in the rural community and at times found it to be quite cliquey and uninviting.
I've been working with the Scottish Farmer for over a year now and feel much more integrated in the rural community – however - having been on the other side I know more needs to be done to make that transition smoother or else the urban / rural divide will only widen - and we won't see new blood coming in to the sector.
I believe this can be done from a young age - children should be introduced to rural life, whether that be by links with their local farm or a community garden project via their school– it will serve to educate children on where their food comes from and the valuable role the rural sector plays in our daily lives.
Young people need be able to move past the way of thinking that you 'must' be born in to a rural lifestyle to have the 'right' to work or live rurally.
There are so many valuable careers which many young people will never have envisaged such as in agronomy, agricultural engineering, land surveying, rural consultancy, to mention a small handful.
And there arefantastic organisations such as Lantra and RHETT who are working to deliver on this - However – for as long as the rural sector isn't prioritised in our national education system then young people will not have the knowledge or the confidence to make the choice to explore living or working rurally.
---
Rural communities mustn't fall behind urban areas in terms of national development but instead be given equal footing if we are to guarantee the future of a vibrant rural youth.
The rural economy is one of Scotland's greatest assets: -
And it is a great asset– I couldn't be prouder through my reporting work to represent an industry which I so passionately believe is the backbone of Scottish society.
An industry which has set a precedent on the world stage for our outstanding food and drink and a booming tourism industry built on the acknowledgement that we have some of the most beautiful landscapes in the world. It is the custodians of our countryside and those living and working rurally who support and drive these thriving industries.
However – We can only become and maintain the reputation of a world leader in these areas if we can attract and retain individuals to live and work in rural areas.
I'm preaching to the converted here but what is important - is that people like myself through the media, as well as politicians and industry stakeholder - deliver these messages to the wider Scottish public. We all need to become ambassadors for the rural industry.
It is the year of young people and there has never been a more opportune time to offer young people a voice – to empower them to spread the message of what our rural sector has to offer – to become change makers.
I believe through the RYP there is this opportunity to make a difference and to drive forward real change in rural communities."