Covid Conversations: The Lone Ranger
4 May 2020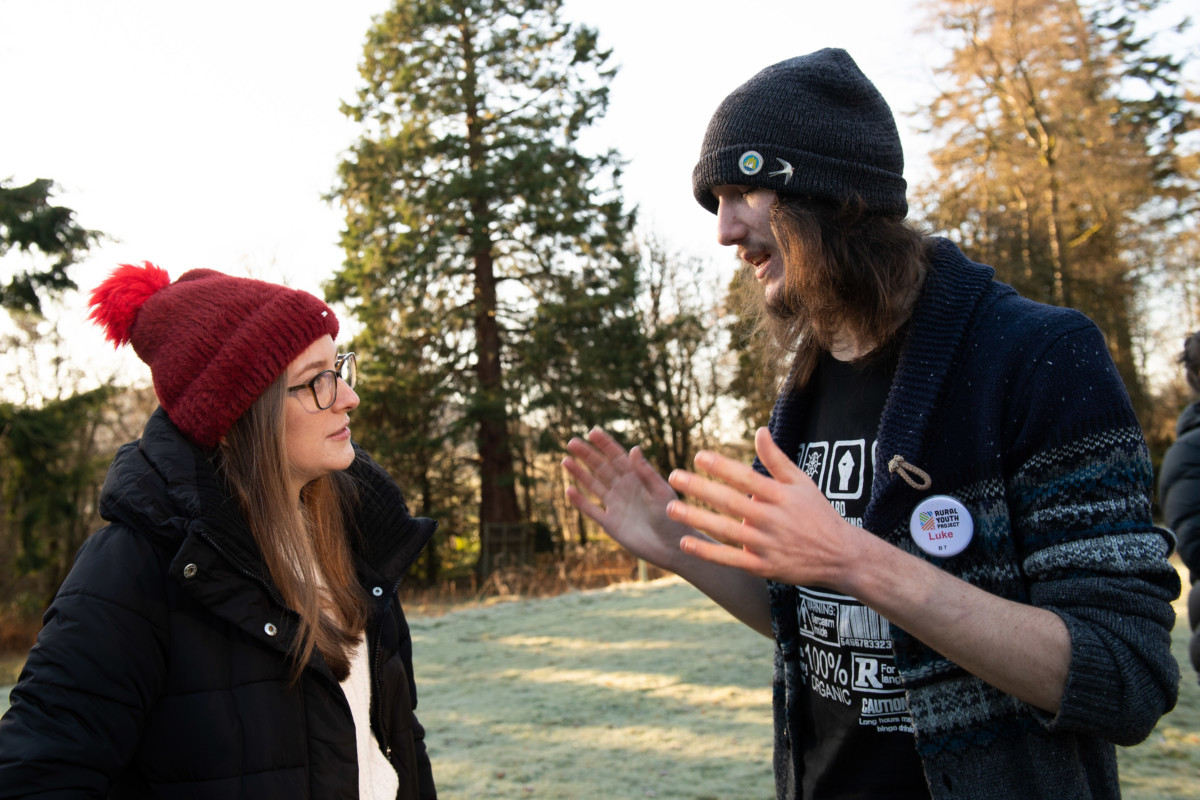 We've been asking members of the Rural Youth Project Community to share the personal impact Covid-19. Luke has recently released a new podcast, The Rambling Ranger, which will provide an insight into the lives of people working as rangers and other guests. You can listen to the podcast here.

My name is Luke Taylor, I am 20 years old and I live in the central belt of Scotland in West Lothian.
I have been working as a Ranger now for the past 3 years and over that time my job has revolved around looking after the countryside and encouraging people to get outdoors and enjoy nature.
I was working seasonally until January when my contract finished and this lockdown has come at a time when I would have been working again and earning money. Due to the uncertainties of the virus, most Seasonal Rangers have been paid off or their jobs have been postponed, which is where I find myself. The Rangers that are still working have been told to work at home where possible or work independently of others, which has put a real limitation on some of their core duties. The majority of Rangers work involves people, our School Programmes, our Public Events and our general park visitors, which unfortunately will all be restricted until the foreseeable future.
Rangers are still however playing an important part. There is still livestock to be checked, there is park maintenance that can be carried out and we still have a presence at most visitor sites, all be it closed off to the public. We have had a responsibility alongside the police to monitor any antisocial behaviour or gatherings, as well as restrict and advise the local public to stay at home. We have unsurprisingly had a huge surge in local people using local sites which comes with real challenges during lockdown. There are less Ranger and Public eyes and ears at quieter sites which has led to people taking advantage of this and fly-tipping or causing vandalism.
After the pandemic, we suspect foreign travel will significantly drop which means more people are going to be travelling and holidaying in the UK, which is great of course however this is going to put a huge strain on our recovering Ranger Services. I think if this has shown us anything, it has shown us that people are now starting to appreciate the freedom and accessibility that they have to the outdoors and their local green spaces, which is something that couldn't be made possible without the hard work the Ranger Services put in all across Scotland. I am hoping that the government will shift its priorities after all of this and help industries such as ourselves to keep what we take for granted operational and enjoyable.
I'll admit, I've always been a bit of an indoor hermit anyway when I'm not at work so things haven't changed much there. I have begun to appreciate however that I don't live in a city during these times, as I can only imagine what it is like living on top of one another, fighting over the same local gardens and green spaces. I am pretty fortunate that I do have a local hill right on my doorstep which makes for an easy getaway for daily exercise. Even there though there are still twice the amount of people using the site than there normally is, which unlike before made it quite a quiet and tranquil place. Funnily enough from a management perspective, I used to work for West Lothian Council Ranger Service who owned the site and I suspect if I still did It would have become a very regular patrol for me right now. I imagine that there would be a lot of looking out for any anti-social behaviour and telling groups of people to stay at home. Unfortunately, I don't have that responsibility anymore but I still take it upon myself to do it when I am out. I'll always feel I have the same responsibility as a Ranger even when I'm not working.