Join our team - Rural Youth Project Smart Village Joint Coordinator
9 March 2021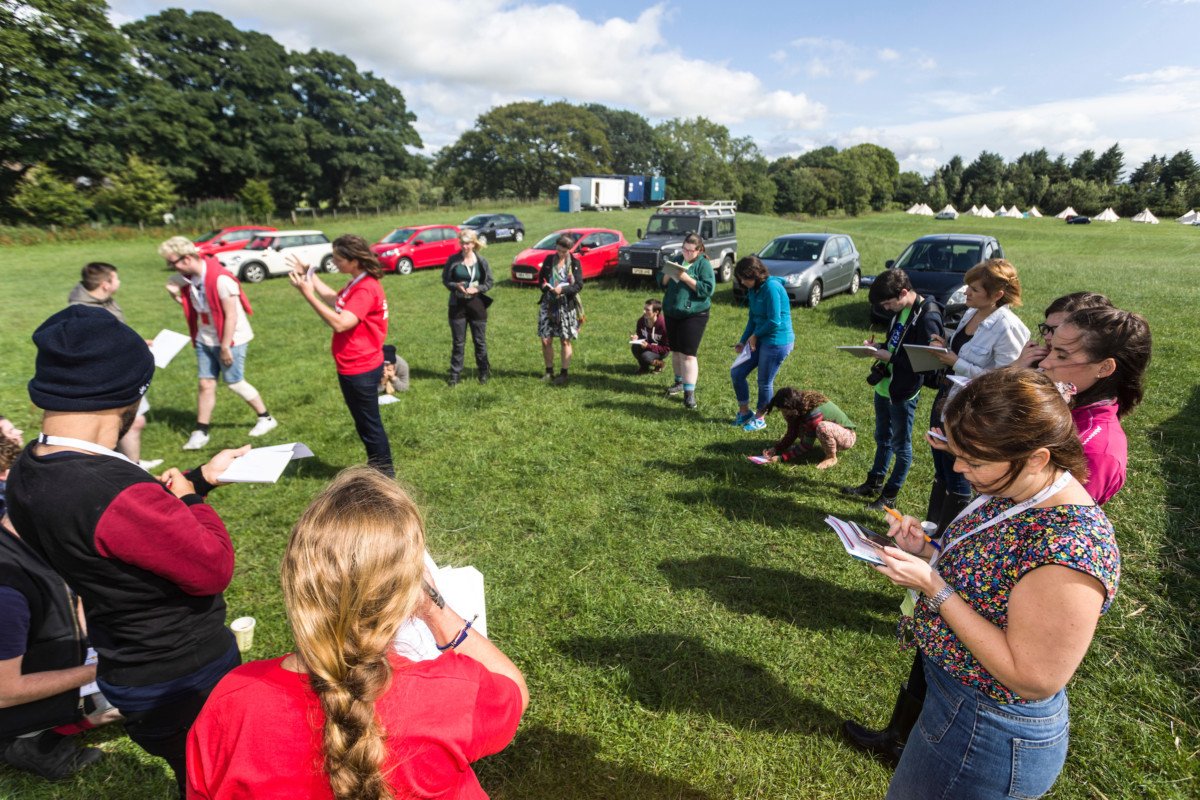 The Rural Youth Project is a movement for positive change to empower young people (18 to 28 years of age), through developing their leadership, business and enterprise skills, whilst encouraging positive activism to help to play their part in making rural places attractive and viable for young people to build their lives and their futures.
At its core, the Rural Youth Project is delivered for Young People with them involved throughout the development and delivery which is why, in partnership with Smart Village Scotland, we are very excited to be launching the world's first youth-centric Rural Youth Project Smart Village......could you join our team and help make history?
---
Rural Youth Project Smart Village Joint Coordinator

This role, will work alongside a coordinator from Smart Village Scotland to ensure the successful delivery and launch of the Rural Youth Project Smart Village.
You will also work with a group of fifteen voluntary Digital Champions who are all between 18 and 28 years of age and have been supporting the development of the site since 2020. Their role has been to advise, liaise with their own peers, research, gather content and provide feedback on the site and its offering.
Funded by the 'LEADER Programme 2014-2020: The European Agricultural Fund for Rural Development: Europe investing in rural areas', this is a short term role for a freelancer from March to August 2021 with the requirement for two days per week during March, April and May and one day per week during June, July and August. The role will begin week commencing 22 March 2021.
The role will include:
Coordianting the collation of content via the Digital Champions and other sources.
Editing the content, grammatically, to ensure it is professional and ready for the site.
Liaising and supporting the website agency to ensure all functionality meets the needs of young people.
Supporting the organizing of all events and meetings associated with the RYPSV. Including the launch.
Managing the delivery of six skills development workshops/webinars, aimed to provide life and career skills to young people.
Working with the PR and marketing team.
Responding to email correspondence.
Attending regular meetings with Smart Village Scotland and the Rural Youth Project.
Attending regular meetings with the Rural Youth Project Digital Champions.
Essential skills
Excellent verbal and written skills including accuracy and attention to detail;
Computer literacy in the full suite of Microsoft Office applications;
Project management with a strong ability to prioritise and time management;
Leadership skills, ability to think strategically and inspire others;
Facilitation skills, including presentation and coordination;
Strong digital skills including evidence of the effective use of digital marketing;
Working with young people and volunteers;
Working remotely but maintaining clear and constant communication with the team;
Working in a team as well as motivated to work on your own
The Team
This contract is with the Rural Youth Project and therefore you will report the Rural Youth Project Directors but have a high level of autonomy. We want you to use your own creativity and skills to inspire and support the amazing young people we work with, and are delivering this platform for.
Additional information
This is a freelance role, if you are offered the contract you will be required to provide proof that you work for more than the Rural Youth Project to comply with IR35.
The role may require some weekend/evening working
An standard day is minimum of 7.5 hours per day. Some days additional hours may be required, the day rate will not increase as a result.
The daily rate fee should be all inclusive for all activity – the project will not cover any costs for indemnity and travel insurance, pension, healthcare, sickness, holiday or daily subsistence allowance.
The project will supply an email address and all correspondence linked to the project must go via this channel to ensure confidentiality and data protection.
All documentation and outputs must be stored on the Rural Youth Project intranet drive and not on the personal hard drive of the freelancer.
You should supply your own office working space although a "hot" desk is available by agreement at Rural Youth Project, Smithy Croft, Turriff, Aberdeenshire, AB43 4GT.
To Apply
Please send your c.v including any experiences working with rural youth and communities, when you could start and your day-rate.

Closing date for applications – Wednesday 17 March 2021.

Email: hello@ruralyouthproject.com Phone: 07792 467730