Minister for Rural Affairs and Natural Environment supports Rural Youth Project
31 October 2018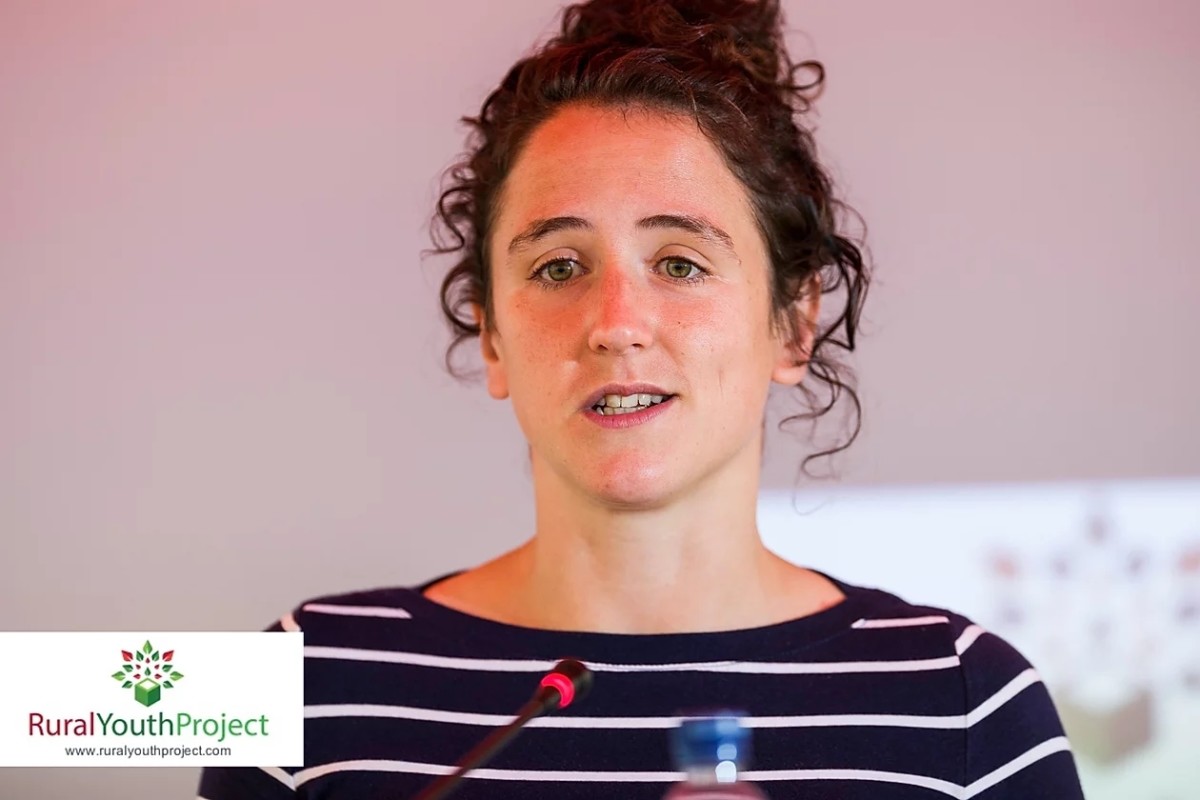 During the recent Parliamentary Reception which celebrated the work of Lantra Scotland's Industry Champions and highlighted opportunities and challenges identified by the Rural Youth Project, Mairi Gougeon, Minister for Rural Affairs and Natural Environment and MSP for Angus north and Mearns took to the stage to talk about why she is backing the Rural Youth Project and what she thought of the Rural Youth Project Ideas Festival, which she attended.
Read Mairi's full speech from the parliamentary reception below.
"The Rural Youth Project is an absolutely fantastic initiative, and we have to thank Jane Craigie, Rebecca Dawes and their team from Jane Craigie Marketing for believing in the project and driving it forward.
Their work has been supported by a whole host of other partners including; Lantra, Scottish Enterprise, Scottish Rural Action, Scottish Rural Network, YouthLink Scotland, the Scottish Association of Young Farmers Clubs, the Scottish Farmer, TAP, the National Federation of Young Farmers Clubs, as well as having wider European interest with support from Rural Youth Europe.
I had the opportunity to see some of this work come to fruition over the summer when I was invited along to the Rural Youth Project Ideas Festival and I can quite honestly say that this was one of the best, most exciting and engaging events I've ever attended.
Ideas Festival
Over 100 delegates attended the event which was held over the course of a few days, bringing together young people from across Scotland, the UK, the EU and internationally.
On the morning I attended the ideas festival, we started off with a run- keeping it rural and chasing sheep around a field to get everyone going at the start of the day.
But what followed was a line-up of some of the most inspirational figures I've ever heard speak at any event- all from a rural background or with a rural link.
Kendra Lancaster, a Paralympic silver medallist from a farming background in Indiana was first to speak and she took to the floor to talk about the difficulties she had overcome to achieve what she did.
Christy McFarlane from Islay who works for the Bruichladdich distillery followed. Her presentation was incredible because she was so candid and frank about her personal life, all the tragedies she'd had to overcome, but did it in such a way that she had us all laughing and crying at the same time.
I'm really not doing these women or their presentations any justice, I know this sounds a bit cheesy, but everyone felt inspired because the achievements they talked about weren't just related to their current roles or successes, it was about how you handle, or not, the adversities of life and keep going anyway.
Rural Youth Project Survey
The ideas festival also saw the launch of the report from the Rural Youth Project online survey that had been undertaken from January – June 2018.
I found the results really interesting because they highlighted a number of problems and issues that I think those of us living in rural areas can identify with;
Employment opportunities
Transport
Connectivity
Housing
Community services
The ability to have a social life
Lack of a say in their own communities
But in spite of all that, the vast majority of those who responded said they were optimistic about the future.
The saying "young people are the future" frustrates me. I got involved in politics because yes, I want to make sure we have a better future, but I also want to change things and have an impact NOW.
Decisions are taken every day which affect young people, so what's particularly important to me is that we listen to what they are telling us, and we actually act on it.
The Rural Youth Project is something I want to work on and be involved in because now that young people have taken part and participated, we need to make sure that participation actually sees some results."