New report finds that the optimism of rural young people has halved during COVID-19
10 September 2020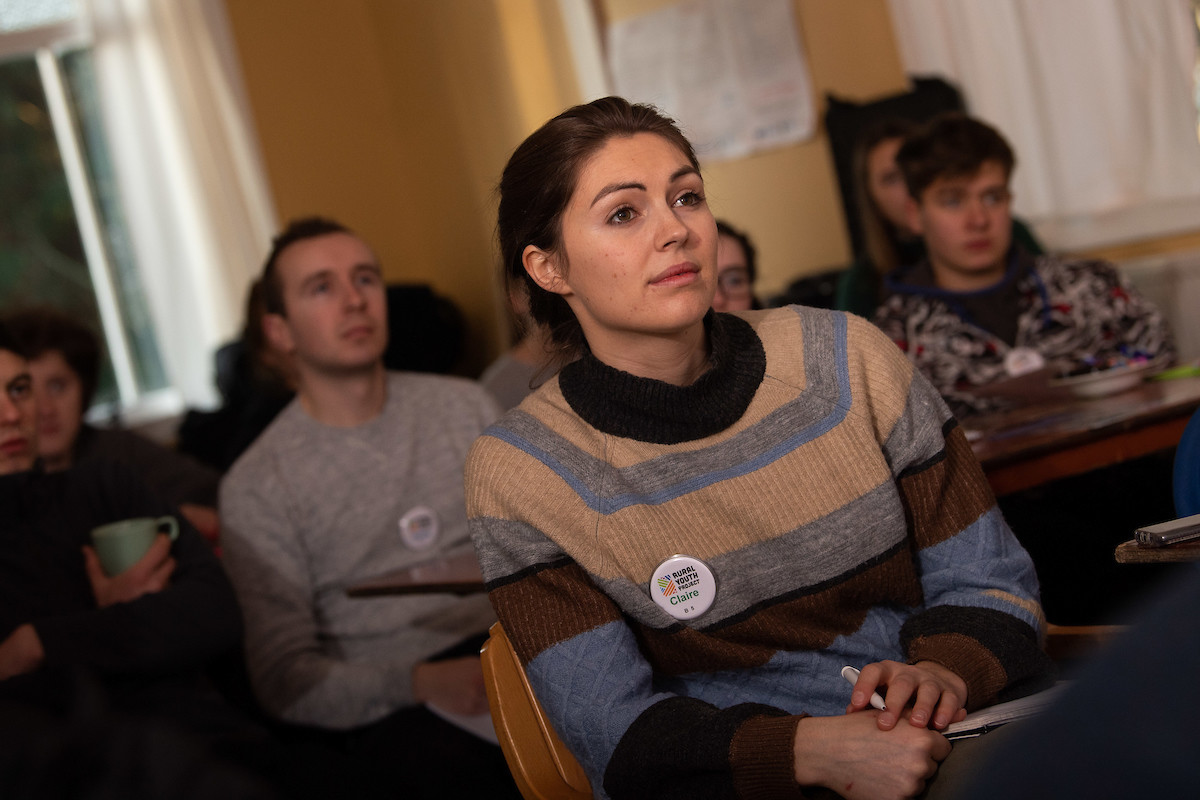 The launch of the Rural Youth Project's new Qualitative Report, which includes the results of the 2020 Covid-19 survey, shows that the optimism of young people has halved during lockdown due to the amplifying of issues faced by young people such as isolation and loneliness.
The Qualitative Report, which draws primarily on the rich free-text answers supplied by respondents in the 2018 and 2020 surveys and complemented with sentiments from other engagement, has been launched. Its aim is to inform communities and key decision makers about how the pandemic has impacted the lives of young people and compounding some of the issues they face living in a rural area.
Alana Black, Project and Communications Officer for the Rural Youth Project, said:
"The lives of young people in rural areas are rich and vibrant. Our young people are resourceful, tenacious, and willing to tackle the challenges they face head on – but they need the right support.
"For two years we've been listening to the voices of the under-30s living rurally and their issues of transport, housing, employment, building support, rural learning skills and education, connectivity, community and society, representation, intergenerational relationships, and rural resilience are all examined in the Qualitative Report, alongside the results of the Covid-19 survey.
"Although the optimism of young people has nearly halved since lockdown, through our research we've found a strong underlying desire to stay in rural places. It has cemented our view that we need to listen more, to support more and to encourage young people to reimagine rural places."
Alana also noted that the report will be an important learning tool for young people and rural communities.
"We wanted this report to be a catalyst for knowledge exchange between young people, older leaders and communities who want re-think what 'rural' looks like. Throughout the process we've taken the anonymous sentiments from respondents and provided context to their challenges through in-depth case studies with young people, but also highlighted the strategies and solutions they have employed to build their lives and futures in rural areas."
Joining the Rural Youth Project team during the launch, and featuring in the Qualitative Report, was Eilidh Carr from Coralbox Gift Shop located on the Outer Hebrides, and Dave Hodson from Food Punks, a social enterprise based in the Scottish Borders.
Although faced with issues such as enterprise support, transport and housing, Eilidh moved home at the age of 23 to the small and remote island of Berneray, and launched her business Coralbox Gift Shop, a small independent craft shop where she sells her own photography products, as well as other local makers' creations.
Eilidh highlighted that when establishing her business, funding was not available to her. Fortunately, she was able to find the money to invest but recognised that others may not have this opportunity noting:
"I would love to see more funding opportunities and enterprise support to encourage young people to get their businesses off the ground."
During the coronavirus pandemic, Eilidh has adapted her business by moving sales online and meeting the uncertain time with positivity with a new venture launched in April where webcams at her shop livestream the shoreline of Bays Loch 24 hours a day.
"It's been a very good way of virtually 'bringing' people to the island. Since April, we've had over 22,000 visits to the site from 35 different countries."
Food Punks is one of Tweeddale Youth Action's (TYA) income generating social enterprises. An initiative that started to teach simple cookery skills that would help young people learn how to cook local fresh food from scratch and lead to lower carbon lifestyles evolved into a full-time catering business and, during lock-down, turned to social media to engage young people in the Scottish Borders.
"Our aim was cookery lessons with young people, focussed on reducing food waste. We soon found that through the medium of the kitchen, some coin in the pocket, hard graft, a bit of fun, in a pretty high-pressure atmosphere - it's essentially an exceptionally good way of reaching young people perhaps on the fringes," said Dave Hodson, TYA Project Manager and Food Punks Chef.
During the coronavirus pandemic, Food Punks have had to adapt their offering to support rural young people in the Scottish Borders.
"Pretty much all of our catering bookings and lessons had to be postponed, so we moved to an online model.
"Every Friday afternoon at 2:00pm we do baking and cooking on Zoom. We started off with about 10 to 12 young ones joining, but during a session in July, we had over 50 attend. We weigh and bag up ingredients, distribute them out to our young people with a recipe, zoom codes and any kind of equipment and kit that they might need and then they join us on the call. It's been fantastic and the energy is really high. We're bringing people together and it's something we're going to continue post-lockdown. It's a great way of reaching the young ones who don't usually come into our space."
The Rural Youth Project is funded by the LEADER Programme 2014-2020: The European Agricultural Fund for Rural Development: Europe investing in rural areas as a cooperation project by five LEADER Local Action Groups (LAGs); Angus, Lanarkshire, Outer Hebrides, Rural Perth and Kinross and Scottish Borders. Through the project's new Smart Village, Young Rural Change Makers Programme and other online activities, it aims to reach out to all areas of Scotland and enable all young people to participate and become the next generation of rural leaders.