Rural Perth & Kinross LEADER funds Rural Youth Ideas Festival
5 July 2018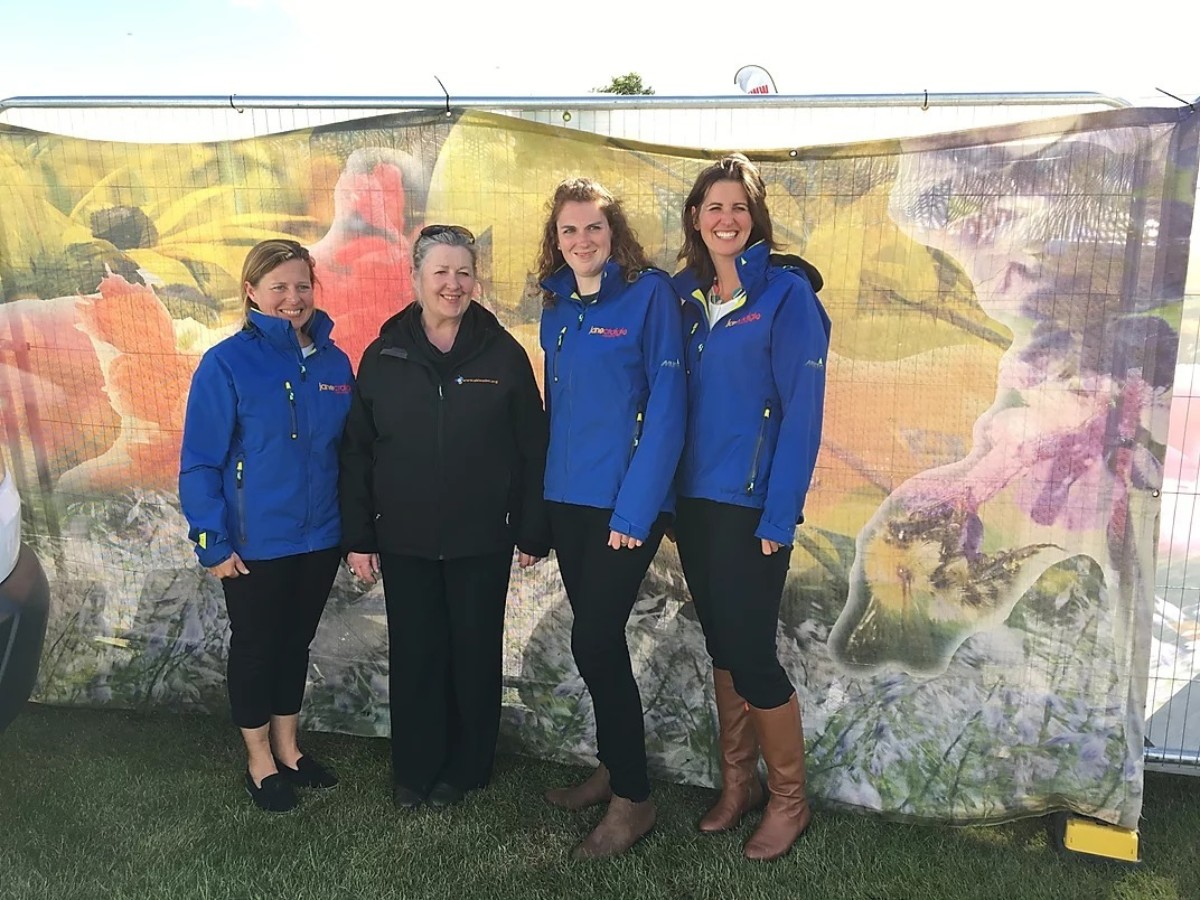 The Rural Youth Project has been awarded £73,814.24 to hold a Rural Youth Ideas Festival from Rural Perth & Kinross LEADER Programme 2014-2020: The European Agricultural Fund for Rural Development: Europe investing in rural areas. Managed by Jane Craigie Marketing, the Ideas Festival will bring together rural youth from Scotland, the UK and across the world for a series of talks and workshops to share knowledge and promote leadership. With glamping, live music, local food and outdoor activities, the festival will be held on Hilton of Aldie Farm near Kinross on 1-3 August 2018 for over 100 participants who have been invited for their potential to lead and make change in their rural communities.
LEADER funding is awarded to support projects which promote economic, environmental and social benefits for rural Scotland. Rural Perth & Kinross LEADER has a particular interest in supporting young people in rural communities. Jane Craigie, who initiated the Rural Youth Project with colleague Rebecca Dawes, said

"This support from Rural Perth and Kinross LEADER creates a golden opportunity to bring together young people with business and industry representatives to motivate and empower each other so they can go away and enact change in their own rural community. We have invited young people who want to make meaningful and lasting transformations in their communities, and who show leadership aspiration or potential. We are delighted to have been awarded the funding from LEADER as it will allow us to host an event of real worth and value to all those involved and create a legacy that goes beyond the event itself."

With a line-up of thought-provoking speakers, leadership and skills workshops, live music and outdoor fun to encourage conversation and team spirit, the aim the Rural Youth Ideas Festival is to give young people the confidence, skills and a network of contacts to support them with their endeavours, and to ensure that they are not left isolated following the event.

The Rural Youth Ideas Festival, themed Be the Change YOU Want to See, marks the completion of the first Rural Youth Project survey. This online initiative was launched in February 2018 to discover what is important to young people, aged 18-28, living and working in rural areas, and what measures need to be taken to sustain young people in the rural economy. The results of the survey will be announced at the Ideas Festival. The outcomes of the workshops and discussion groups at the festival will be combined with the analysed results of the survey to produce an action plan to be presented to the Scottish Government and industry organisations in the Autumn by Jane Craigie Marketing.

Jackie Brierton MBE, Chair of Rural Perth & Kinross LEADER, explained the importance of the RPK LEADER support for this project:
"The Rural Youth Ideas Festival aligns with our local development strategy by supporting and encouraging young people who live rurally. It is a different and engaging concept and supports our strategic aims to develop skills and leadership potential in rural Scotland. In turn this will improve the lives of young people in rural places and make them places they want to live.

"The festival will bring together young people who have already shown leadership potential in their own communities, organisations and work places, and give them the opportunity to develop new networks, skills and make connections with potential mentors. The event will be working with micro-businesses and using local Scottish food, making a valuable contribution to Scotland's rural enterprise and economy. We're delighted to be able to support this innovative venture."

The majority of the festival delegates will be from Scotland, with representatives from across the world to share their international perspective and learnings. In addition to a programme of workshops focusing on social media, communications, business planning and policy, speakers include Matt Naylor of the successful Lincolnshire enterprise Naylor Flowers and Heather Wildman of consultancy Saviour Associates talking about their businesses and overcoming challenges. American Paralympian and farmer's daughter, Kendra Lancaster will be sharing her story and Ellie Strohm will talk about her experience with disadvantaged young people and how youths themselves might be able to bridge the divide between rural and urban communities. RYP partners will be at the event to support and facilitate the delegates' big ideas.

As well as the survey, the Rural Youth Project includes a series of 15 vloggers, from Shetland to Canada, including an immigrant from Afghanistan who instigated an agricultural social enterprise in Sweden, sharing their stories and opinions through www.ruralyouthproject.com. Three of the vloggers will be speaking at the Rural Youth Ideas Festival.

The Rural Youth Project will run initially until 2022, with an annual survey to develop the research. Jane Craigie Marketing will also launch three pilot projects in 2019 to develop lasting links, understanding and opportunities between rural and urban people; nurturing enterprising people and their ideas and facilitating international exchanges with young people in other nations.