Rural youth organisations are leading young people out of the pandemic and into climate action.
12 August 2020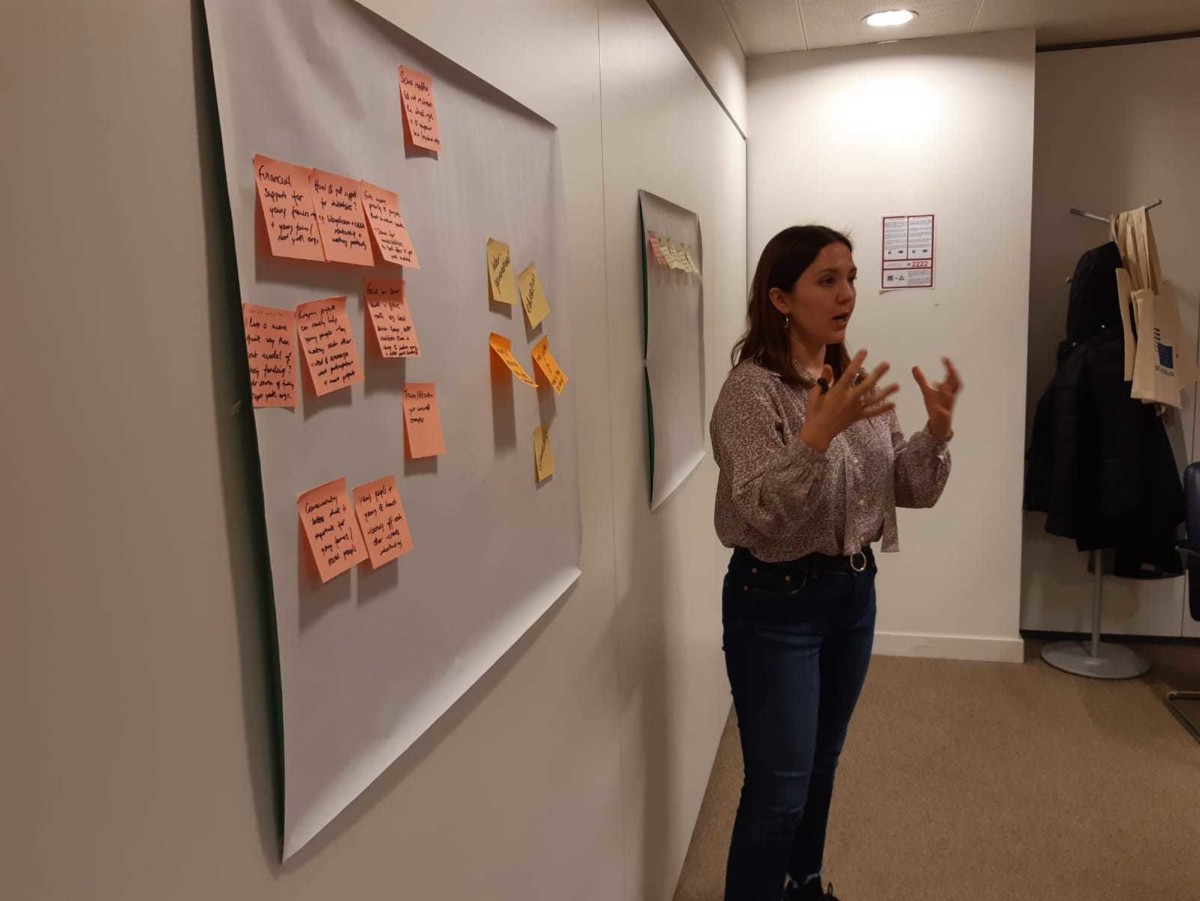 Organisations working with rural youth across the European continent have adapted fast to the changes caused by the Covid-19 pandemic and are finding new opportunities to connect and ensure the voices of young people are heard. This was the conclusion from the second meeting of the European Rural Youth Forum which took place online on 24th July 2020.
Just six weeks after meeting at the Rural Youth Project's (RYP) second ideas festival in Scotland in December 2019, Ffion Storer Jones and Russ Carrington coordinated the first meeting of the European Rural Youth Forum in Brussels. The meeting was attended by fifteen organisations whose work involves or impacts rural youth, from NGOs such as the European Landowners Organisation to the Council for European Young Farmers (CEJA) and the European Commission's Directorate-General for Agriculture and Rural Development.
Unable to gather in person, the second meeting took place last week online and discussed the impact of the Covid-19 pandemic on organisations and individuals. The meeting highlighted that the new working conditions accelerated by the Covid-19 pandemic have delivered both positive and negative changes for organisations working with rural youth across the European continent. All have adapted quickly and are finding new opportunities to connect and ensure the voices of young people are heard.
Here are some of the highlights of the discussion & some questions it has prompted.
Optimism wavering
Alana from the RYP kicked off the discussion by sharing the early results of the project's Covid-19 survey - seeking to measure the impact of the Covid-19 pandemic on rural young people's wellbeing and their immediate needs. Findings have found a significant drop in the optimism of rural young people with words like isolated, anxious, worried and lonely used to describe experiences of lockdown and the long term impact of the pandemic.
However, the survey showed that a significant number of rural young people do not want to move away from their rural areas. The urgency of investing in the needs of rural young people - with connectivity and mental health services highlighted as priorities by the survey's participants - have been reinforced as the project's team have adapted their ways of working to try and meet the immediate emotional needs of rural young people.

Organisational impact
A quick poll of the organisations attending explored the resources and time that have been taken up by dealing with and adjusting to the impacts of Covid-19. Half of the group has spent around 50% of their time adjusting. For all organisations, physical events planned for the summer have been cancelled, postponed or replaced by new online events and webinars. Whilst this has prevented the development of new, deep links between team members and cross-border peers, it has led to new ways of connecting, in particular being able to more easily connect with member organisations for more frequent and informal catch-ups.
As conferences and webinars moved online, it has been easier to get expert input as many experts are more willing to contribute 15 minutes of their time online rather than commit a full day to travel just to make a 15-minute presentation. For individuals, especially young people, access to webinars and conferences that otherwise would have been out of reach, have opened up access to networks globally and to discussions that otherwise would have been behind closed doors because of cost of attendance or travel. Surely opening up such discussion is of benefit to everyone, due to the most likely increased diversity of voices in those conversations? And of course, the less short and long-distance flights taken to such events can only be good news in tackling the climate crisis.
Climate emergency and citizen's voices
The climate crisis certainly hasn't fallen off young people's agendas, with organisations seeing high attendance for online events focusing on this topic, and feedback showing that it is clearly still at the forefront of young people's minds.
If anything, the pandemic has opened up a world of opportunities that prior to the behavioural change forced to take place as a result of the COVID-19 outbreak, would seem just impossible to implement. What's yet to be seen, is whether decision-makers will listen to the voices of young people and start to take the radical action that's needed. There's concern about the impact of the pandemic on the voice of civil society and citizens. School strikers are no longer on the street. Meetings are not taking place between policymakers and policy-influencers. Is the space once available to raise concerns of the people to decision-makers shrinking? Consultations are a good way of having your voice heard. This consultation on the topic of a long term vision for rural areas launched by the European Commission is open for feedback until September.
Digital working here to stay?
Homeworking arrangements have given many young people the flexibility they were craving - providing more time for engaging with their community or adopting activities that boost their wellbeing. It was agreed that Zoom meetings can not totally replace in-person meetings, but how to balance that in future? Are people craving human connection so much after the lockdown that they want to rush back into the old way of doing things, without considering the benefits of taking a path between the old way and the COVID way? A balance of remote and office working, online webinars and in-person meetings could be a great way of balancing work-life requirements, boosting wellbeing, productivity, strengthening communities and reducing emissions.
The flexibility offered from home working has provided young people with greater flexibility to engage with their voluntary positions or to take up new un-paid positions. This has given them access to new networks and information, and also meant they are able to promote their organisations in new ways. Could this help with having more young people on the boards to organisations? Or as trustees? Will this drive more voluntary action? Open up new opportunities for rural young people? Are remote internships something that can be explored in future to allow those that otherwise couldn't previously, because of commitments at home, or not being able to afford such a placement, for example, to gain experience with organisations in Brussels, London or elsewhere from rural locations?
We must lead the change.
It seems that many of the changes that have emerged from the pandemic are ones that young people would like to stay in, in some form or other. If we want changes to stay, do we as young people need to drive that change? Set an example as youth organisations that there's a different way of doing things that's better for both people and planet? Will the voices of young people be heard clearer now? Hopefully!
Authored by Russ Carrington and Ffion Storer-Jones, coordinators of the European Rural Youth Forum.
If you'd like to find out more about the European Rural Youth Forum, contact Russ or Ffion via ruralyouthforum.eu@gmail.com.