Rural Youth Project makes its mark in Scottish Parliament
4 October 2018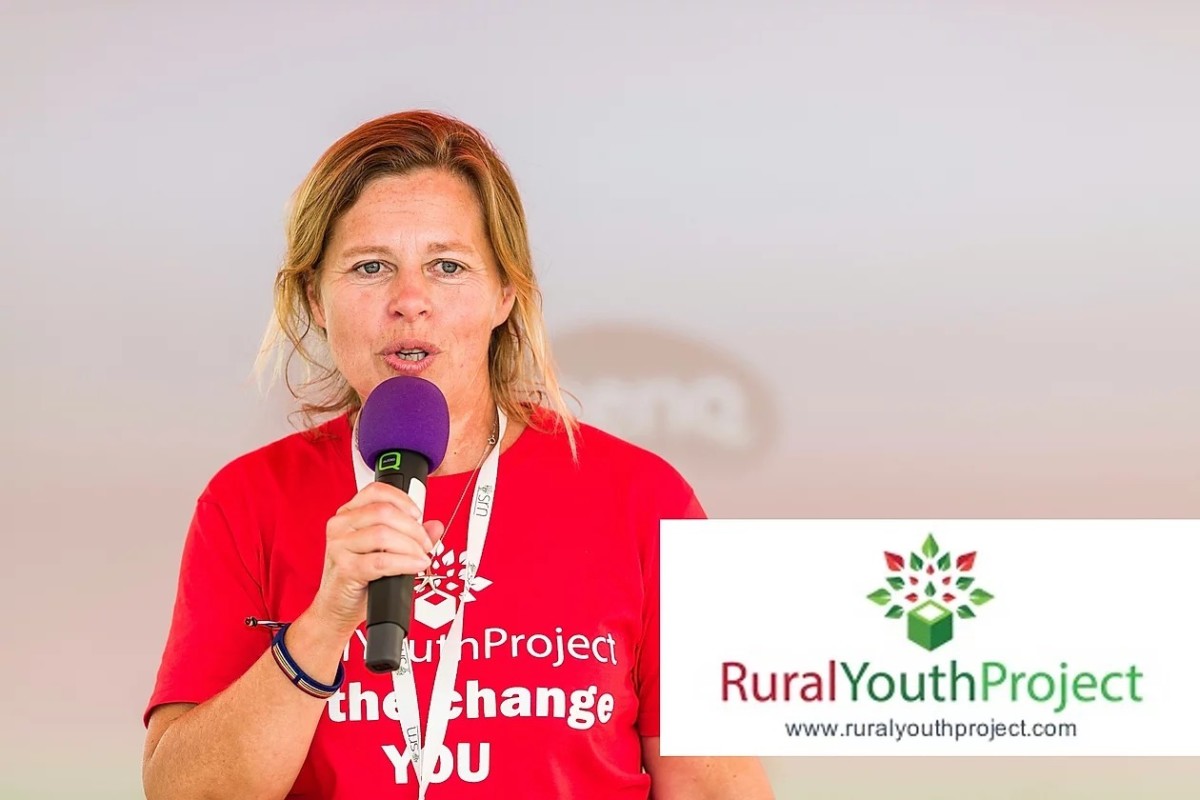 As part of the Year of Young People 2018 and to celebrate young people working in and supporting Scotland's rural economy, the Rural Youth Project took part in a Parliamentary Reception which celebrated the work of Lantra Scotland's Industry Champions, inspiring the next generation of learners in the land-based, aquaculture and environmental conservation sector and highlight opportunities and challenges identified by the Rural Youth Project - initiated by our very own Jane Craigie and Rebecca Dawes.
Read Jane Craigie's speech from the event which was held on 3 October 2018.
"Good evening, I'm going to take a few minutes to tell you about the Rural Youth Project, an initiative our team at Jane Craigie Marketing launched earlier this year.
Our team of four live and work rurally, we specialise in marketing and communications and three of us are graduates of the Scottish Enterprise's and other Rural Leadership Programmes. It's our involvement with these international leadership initiatives, and our belief that the ideas and energy of young people are key to the future of rural places, that have fuelled our enthusiasm and significant financial investment in this project.
We started the Rural Youth Project to do three things:
To better understand what young people aged 18-28 feel, need and want to make them more likely to build their lives and work in rural places;
To build a community of like-minded young people with a desire to lead positive change in rural places by developing their skills and links with older generations and mentors;
To facilitate meaningful connections and mutual learning between young people from Scotland and other countries, as well as between rural and urban places.
When we started talking about our vision for the project, we found a lot of like-minded people in positions of influence. Our partners resulted from these conversations, here they are.
We ran a survey of young people aged 18-28 from January to June this year. They come from a range of backgrounds including farming, hospitality, healthcare, the arts, social enterprise and tourism. We asked them 60 questions covering all aspects of their lives, from housing to jobs and earnings, connectivity, education and skills. 750 people responded from a number of countries.
As part of the project we ran the Rural Youth Ideas Festival this summer which was wholly funded by Rural Perth & Kinross LEADER. We brought together over 100 young people from nine countries, for three days to talk, network and go away inspired to lead change.
I'm going to introduce you to two of our Rural Youth Project vloggers who also came to the Ideas Festival. We have two other vloggers here, Sarah Allison and Annabel Baker.
Our first speaker is Alana Black from New South Wales in Australia, she's 25 years old, she's a farmer's daughter and she recently established her own project called Fledgling farmers with the aim to create positive conversations around succession. Alana has recorded a vlog for you and here she is.
Our second vlogger is Claire Taylor who is 26 and has had a rural upbringing and now works as the political reporter for the Scottish Farmer. She is also an accomplished athlete.
The overriding message from our survey and from the Ideas Festival was that, despite their challenges, 72% of rural young people are optimistic about their future. This is really important for the future of rural Scotland.
Here are our plans:
We plan to run this project until at least 2022.
We're talking to LEADER about a cooperation project and also to our partners about the following:
1. To build a Rural Youth Project movement.
2. To run at least one Rural Youth Ideas Festivals annually in Scotland and others further afield and topic specific.
3. To run initiatives to develop the leadership, change-making and enterprise skills amongst rural young people with real potential.
4. To work with ideas people to come up with workable solutions to key rural youth issues – such as housing, transport, mental health and building businesses in remote places.
We have three specific pilot projects for 2019 which we will build on in subsequent years:
Number one – rural/urban conversations between young leaders of youth organisations and urban organisations.
Number two – The big rural idea week-long workshop, we hope with Perth & Kinross Leader and GrowBiz Perthshire.
Number three – learning journeys to the Netherlands and Sweden with a mixture of young leaders and graduates of the Scottish Enterprise Rural Leadership Programme.
We want to openly collaborate with like minds. We'd like to connect you to our young people in your local communities to work together to dive positive change."