Rural Youth Project Recognised at Helping It Happen Awards
7 October 2019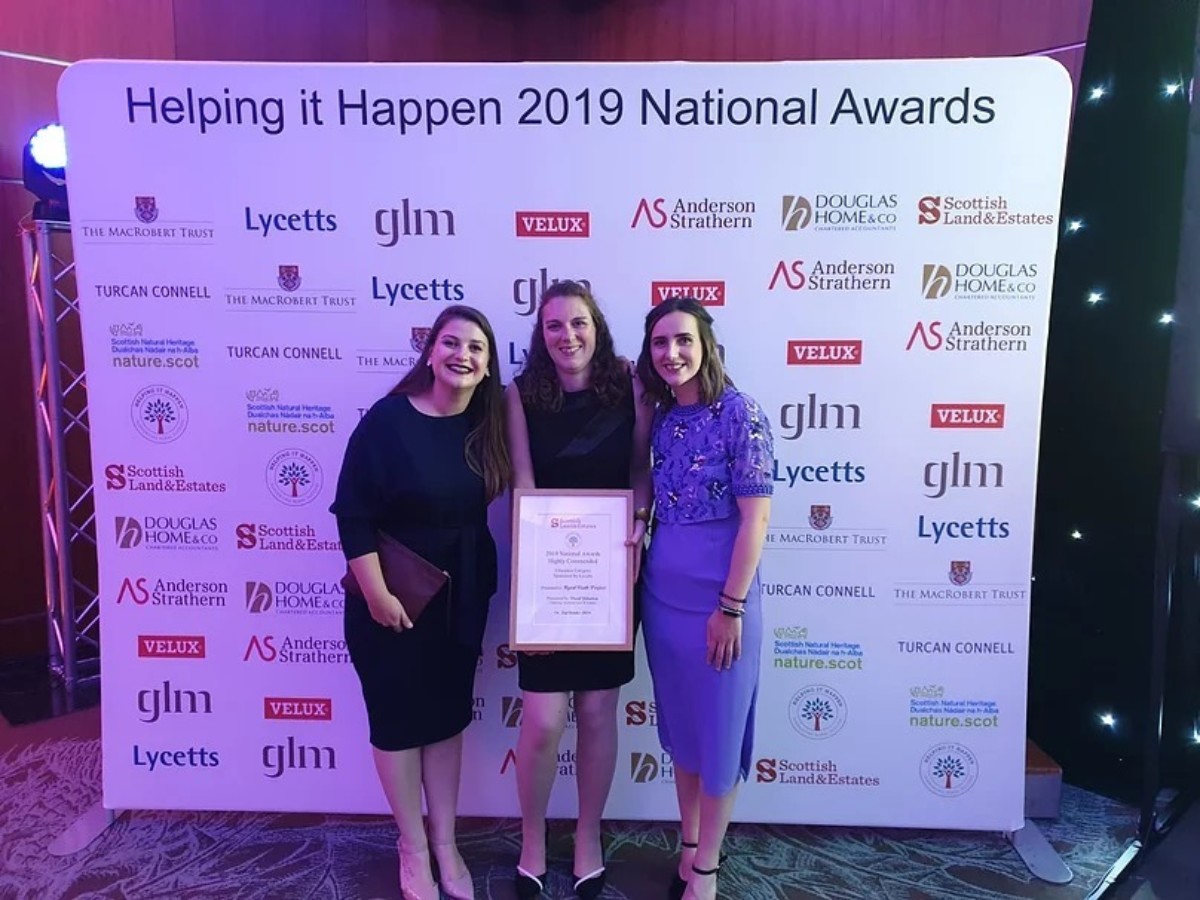 For their work inspiring and developing the next generation of rural leaders, the Rural Youth Project team were presented with a special award at the 2019 Scottish Land and Estate's Helping It Happen National Awards on Wednesday 2 October.
Held at the Sheraton Hotel in Edinburgh, the Rural Youth Project were joined by more than 200 industry leaders, business owners and charitable organisations to celebrate the rich and diverse contributions they make to help Scotland's rural communities thrive.
Alan Laidlaw, CEO Royal Highland and Agricultural Society of Scotland and Helping it Happen National Awards Judge, said that the Rural Youth Project is a great example of an innovative grassroots movement.
"Even in its infancy, the Rural Youth Project has demonstrated an ability to energise a demographic that rural communities have traditionally struggled to engage with – our young people," said Mr Laidlaw. "Although their application didn't specifically fit the existing award categories, it was clear the work that the Rural Youth Project is doing to develop and empower the next generation couldn't go un-noticed."
Rural Youth Project Co-Founder and Director, Rebecca Dawes, said that the Helping It Happen awards play an important role in recognising business and community organisations that make real and significant contributions across rural Scotland.
"It was incredibly inspiring to be surrounded by businesses and community groups with the same purpose and passion to ensure Scotland's rural places thrive," said Ms Dawes. "Our mission is for the betterment of rural young people's lives and it's amazing for the team to have our dedication and hard work recognised by Scottish Land and Estates' Awards."
It was a successful night for the project all-round with Rural Youth Project delegate, Anne Kelso, accepting an award on behalf of Ayrshire Food Hub and project partner GrowBiz also presented with a Highly Commended Award on the on the night.