Scotland to launch world's first rural youth dedicated Smart Village
25 August 2020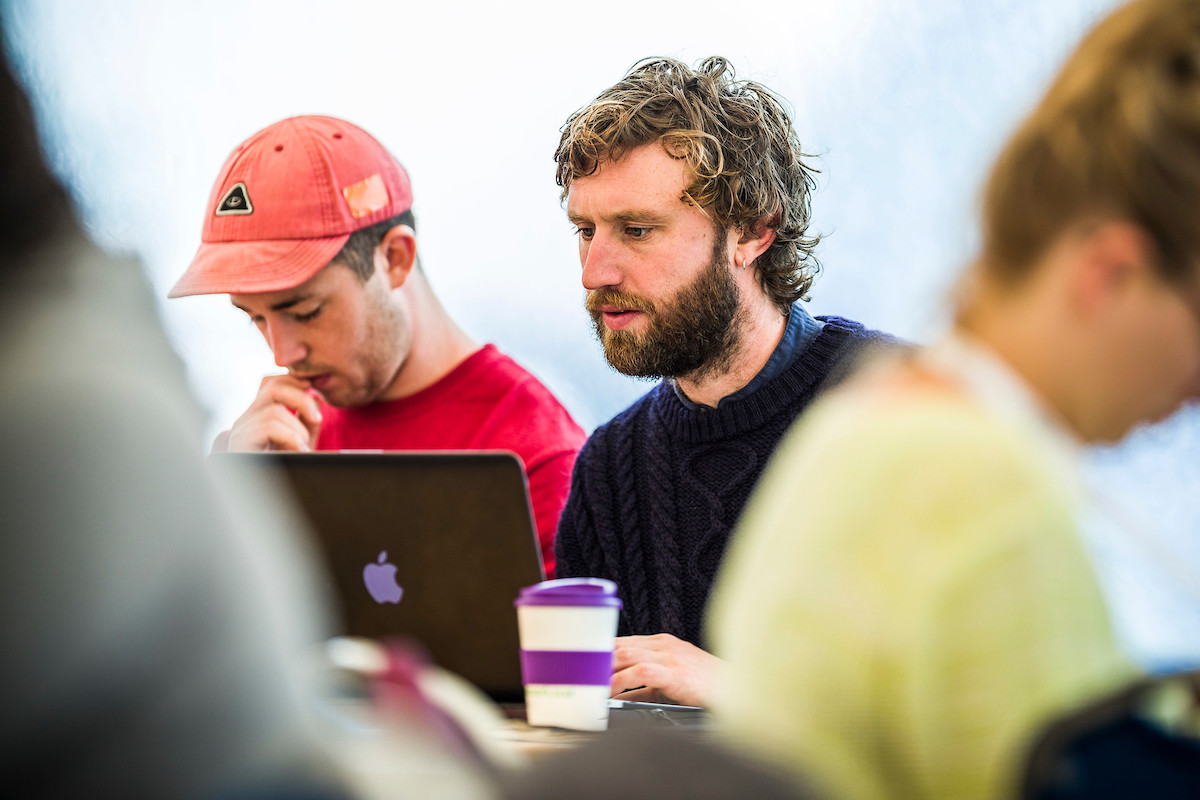 The Scotland-based Rural Youth Project is calling young people to join a focus group to help develop a pioneering "world first" youth-centric Smart Village which will champion young people to collaboratively build vibrant, creative, and sustainable rural economies in the places they call home.
Smart Villages, a concept driven by the European Network for Rural Development, are rural digital 'villages' that combine physical and digital communities to improve their resilience, building on local strengths and opportunities. Smart Village Scotland have partnered with the Rural Youth Project, to create the Rural Youth Project Smart Village which will be a super connected community that will function as a space for young people to connect, to build or expand their enterprise and leadership skills and to trade.
Co-Founders and Directors of the Rural Youth Project, Jane Craigie and Rebecca Dawes, said: "the Rural Youth Project Smart Village is an opportunity to provide a digital place that really benefits young people in many aspects of their rural lives.
"We are particularly excited about the marketplace where young people can sell products and services, as a buyer from Smart Village 'shops' you will know that for every pound you spend, that you will be supporting a Scottish young person and investing back into their local rural community.
"It will also be a space for young people to network and form mentoring relationships with their peers and, also older business and community leaders, while also having access to learning resources to support them in building a vibrant, creative and sustainable rural economy in Scotland.
"With other Smart Villages in development across Scotland, this will be the first dedicated rural youth Smart Village in the world thus is certain to attract both European and international partners as it establishes."
Ashely Petrie from Smart Village Scotland said, "The Rural Youth Project Smart Village will be strategically designed to solve the big challenges faced by young people at local and national levels, it's exciting to partner with the Rural Youth Project and LEADER to deliver this project.
"With an aim to launch the Rural Youth Project Smart Village in Winter 2020, young people are urged to come forward to join a focus group being held on 10 September to help shape the platform to ensure that is what young people want and need. Those wishing to register to attend can do so by contacting the Rural Youth Project."
Chair of Rural Perth and Kinross LEADER Programme and Chief Executive of Growbiz Scotland, Jackie Brierton, said: "The Rural Youth Project received £191,170 support from the LEADER Programme 2014-2020: The European Agricultural Fund for Rural Development: Europe investing in rural areas. The funding comes from 5 regions in Scotland. We're therefore delighted that a vibrant Smart Village community, built for and by young people, is being developed to support our five LEADER areas; Angus, Lanarkshire, Outer Hebrides, Rural Perth and Kinross and the Scottish Borders, which will leave a lasting legacy for those rural young people and communities.
"Smart Villages are being developed to support a number of communities in Scotland and Europe. A dedicated one for young people is essential to enable them to connect, have a voice, share ideas, engage with relevant entrepreneurs and community leaders to help them to address challenges where they want to live, study and work.
"Covid19 has brought young people and communities many additional challenges and this is a fantastic opportunity for young people to get involved and develop new skills to be part of shaping the future for their community. The next phase of a longer-term programme to reach out to all areas of Scotland and enable all young people to participate and become the next generation of rural leaders."
Young people interested in attending the focus group on 10 September can register via the Eventbrite link here.