We want to hear from YOU! Covid-19 Survey
4 May 2020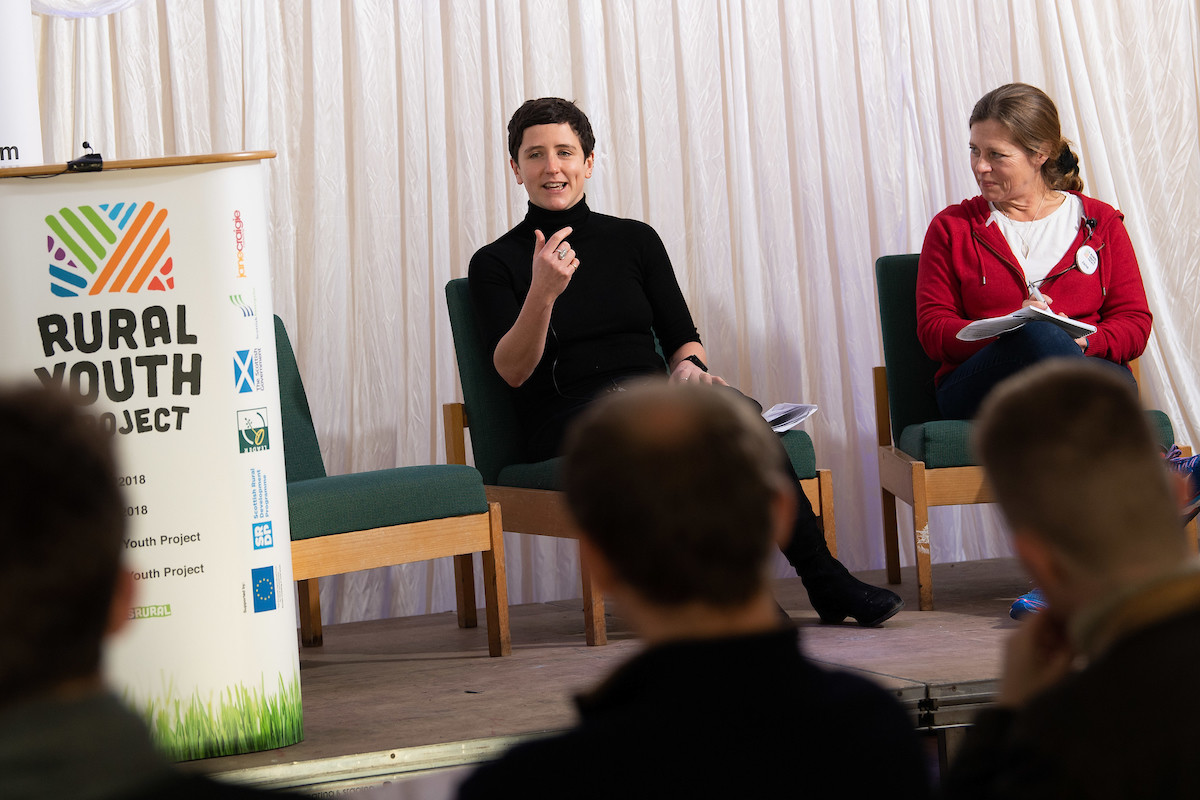 The Rural Youth Project is surveying young rural people to gain insight of the ongoing Covid-19 situation and how they can be better supported during this time through a survey launched last week.
The results of the survey, which aims to gauge the current feelings and attitudes of young rural people during quarantine, will be shared with the Scottish Government's Covid-19 Rural Economy and Communities Stakeholder Group, which the Rural Youth Project is a part of, which was set up to share information and issues with key rural groups.
The Rural Youth Project has been invited to join the group which is attended by the Cabinet Secretary for the Rural Economy and Tourism, Fergus Ewing and the Minister for Rural Affairs and the Natural Environment Mairi Gougeon.
Speaking on the survey, Rural Youth Project Director Jane Craigie said:
"Before Covid-19, young people in rural areas commonly faced issues around isolation and loneliness. Now we fear these feelings are compounded, and we want to help inform government on how best to support a vulnerable section of our community.
"Early findings have uncovered a worrying decrease in the optimism of rural young people in comparison to our 2018 survey results, and an increase in their fear for their personal well-being, and the well-being of their family and friends," said Jane.
The survey, which will run until the end of May, can be completed online via the Rural Youth Project website and social media channels
The Rural Youth Project is an international grassroots movement for positive change to empower young people (18 to 28 years of age) to develop their leadership, enterprise & activism skills, to play an integral part in making rural places attractive and viable for young people to build their lives and their futures there. Although a significant proportion of the project is delivered through face-to-face event-based activities, the project is utilising online conferencing software to continue to up-skill young people with a series of six webinars, with topics to include leadership, enterprise and community building, to be rolled out from May.
The Rural Youth Project is funded as a cooperation project by five LEADER Local Action Groups (LAGs); Angus, Lanarkshire, Outer Hebrides, Rural Perth and Kinross and the Scottish Borders, who are supporting the project in the next phase of a longer-term programme to reach out to all areas of Scotland and enable all young people to participate and become the next generation of rural leaders. The Rural Youth Project is supported by the LEADER Programme 2014-2020: The European Agricultural Fund for Rural Development: Europe investing in rural areas.
Click here to complete the survey.