Young Farmer Finalists Set for Royal Highland Show Cook-off
18 June 2018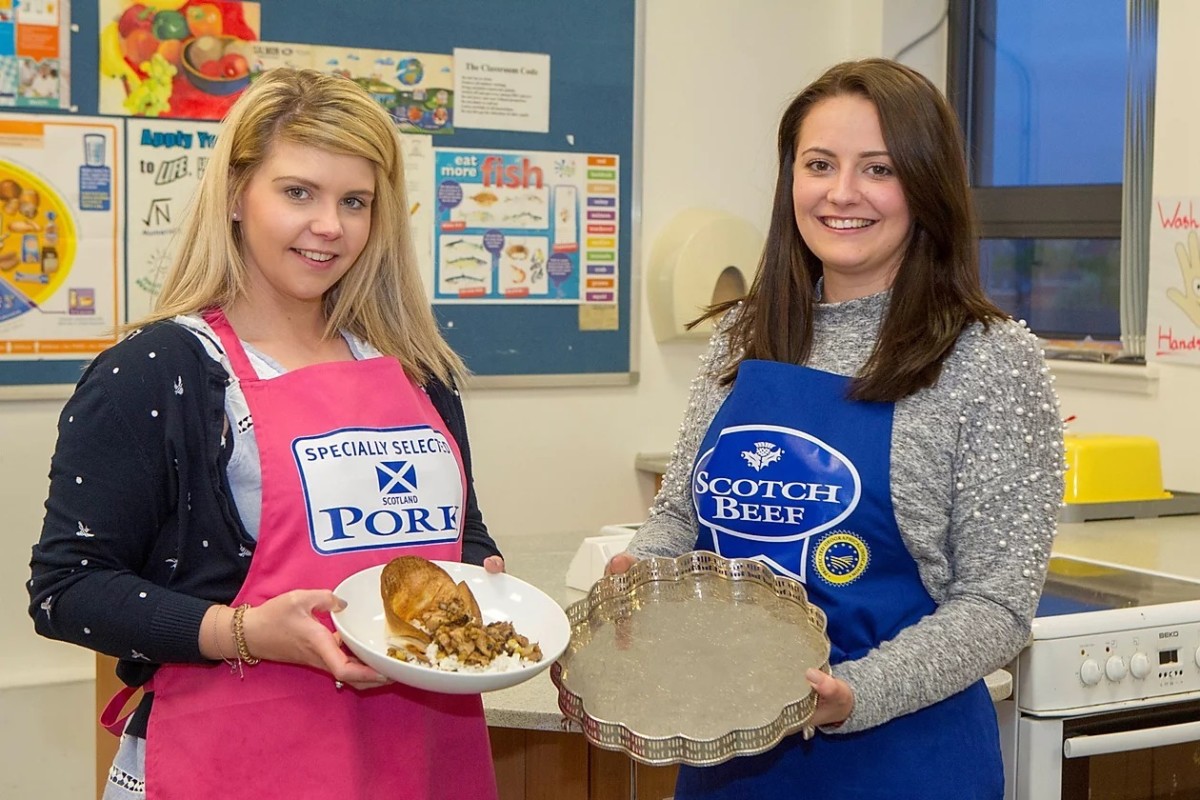 Four pairs of talented young farmers from across Scotland have been announced as finalists in a Scotland-wide cookery competition run by the Scottish Association of Young Farmers Clubs (SAYFC).
The youngsters impressed judges with their culinary talent at the regional heats of the Scotch Kitchen Country Cook competition, which is being supported by Quality Meat Scotland (QMS).
They will now go on to compete for the overall title at the Royal Highland Show next week where they will be challenged with cooking a main course in one hour from a bag of eight mystery ingredients. They will be judged not only on taste but teamwork, technical skills and the appearance of the dish.
The finalists are: Emily Baillie and Jodie Jackson of Brechin Young Farmers Club; Judy Mair and Amy Dalgarno of Turriff and District JAC; Beth Douglas and Jamiee Lyon of Bower Young Farmers Club and Sarah Jane Urquhart and Kirsty Warnock, members of Stirling, Strathendrick and Strathkelvin (SSS) Young Farmers Club.
The four finalist teams will compete in front of a crowd of spectators in live cook-offs at the QMS stand of the Royal Highland Show. The final heats will take place on the Thursday and Friday of the show, with the grand finale taking place on the Saturday.
Members of QMS's Scotch Butchers Clubs have also been getting involved in the national cooking competition as suppliers of the quality assured beef, lamb and pork which features in the dishes.
Alan Clarke, Chief Executive of QMS, said: "We're delighted to be supporting SAYFC's national cooking competition during Scotland's Year of Young People and we're looking forward to hosting the finals on our Royal Highland Show stand.
"It is fantastic to see the next generation of our industry taking such pride in their brands and we hope our Scotch Kitchen website will provide a great source of inspiration for the young chefs in the weeks to come.
Penny Montgomerie, SAYFC CEO, said: "Congratulations to the finalists who have emerged from our cook-off. The competition is a great opportunity for our members show their skills cooking with the meat they are so proud to produce. I wish them all the best for the final at the Royal Highland show."
The Scotch Butchers Club, run by QMS, has over 250 members who are committed to sourcing top quality Scotch Beef PGI, Scotch Lamb PGI and Specially Selected Pork from approved suppliers.