Youth Theatre Arts Scotland supports Rural Youth Project
9 May 2018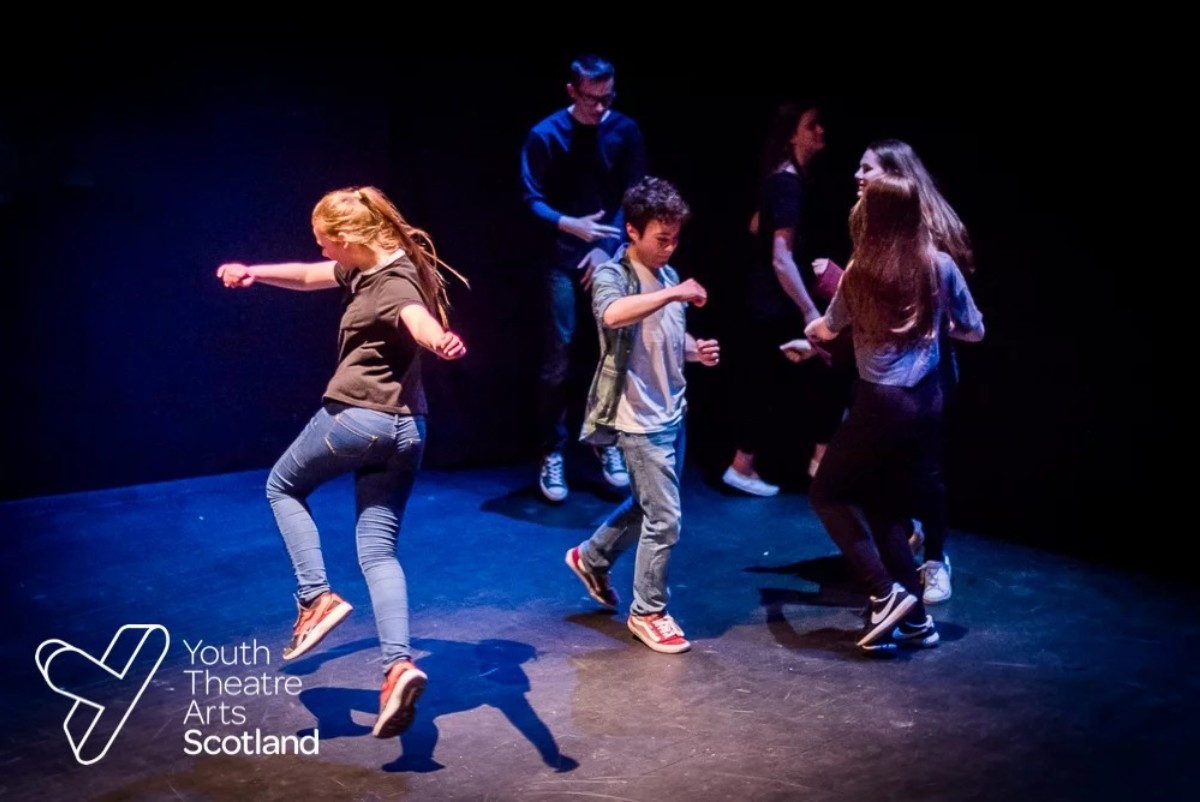 Youth Theatre Arts Scotland recently held a two-day convention to celebrate the knowledge and depth of youth theatre arts practice in Scotland and further afield. The event was focused on provoking discussion and debate on a wide variety of topics as well as bringing practitioners, educators, community workers and artists together.
Attendees came from across Scotland, the UK and internationally to share ideas, hear about a diverse range of projects and to contribute to discussion through a variety of workshops and masterclasses.
"Through bringing these diverse practitioners and young people together, we hoped to gain a better understanding of the diverse contexts in which youth theatre exists across the country and find ways to ensure our work is as robust, sustainable and accessible," says Vikki Doig, Learning and Engagement Manager for Youth Theatre Arts Scotland.
Rural Youth was one of the topics of discussion at the two-day event, with a specific presentation and panel discussion around rural youth arts practice, entitled 'Nothing Ever Happens Here; Supporting Creative Engagement for Young People in Rural Areas'. The session included presentations from Jo McLean, CEO of the Touring Network, as well as two 'GET IN' Young Promoters – Kerry Davene Baker from Islay and Ruairidh Gollan from Easter Ross. The 'GET IN' programme offers young people from the Highlands and Islands an informal training opportunity to tour and programme live performances in their local communities. This presentation opened up some interesting discussions on the future of rural touring and the importance of a relationship between artists, promoters and communities.
The presentations were followed by a panel discussion and Jo, Kerry and Ruairidh were joined by Lauren Oakes from Horsecross Arts, Perth and Molly Goyer Gorman, a PhD student currently writing up her research into the impact of youth theatre in rural areas of Northern Ireland.
The group discussed a number of common challenges that have been highlighted regularly through the Rural Youth Project. Working in rural areas, high costs of bringing performances to communities, communication, geography, transport and encouraging people to go out and socialise were just some of the challenges that were discussed.
Youth migration away from local communities to seek employment and training opportunities was highlighted as a real challenge, but programmes such as 'GET IN' seek to fill these gaps and offer opportunity for community empowerment and learning.
Attendees of the event were extremely interested in the work being undertaken by the Rural Youth Project and hope to use the results from the project to help plan how to better work with rural groups and practitioners.
Youth Theatre Arts Scotland is in the process of putting together a convention report, which will highlight the main areas of conversation over the course of the event, in the hope that some of the initial connections will be followed up and more events can be organised in the future.