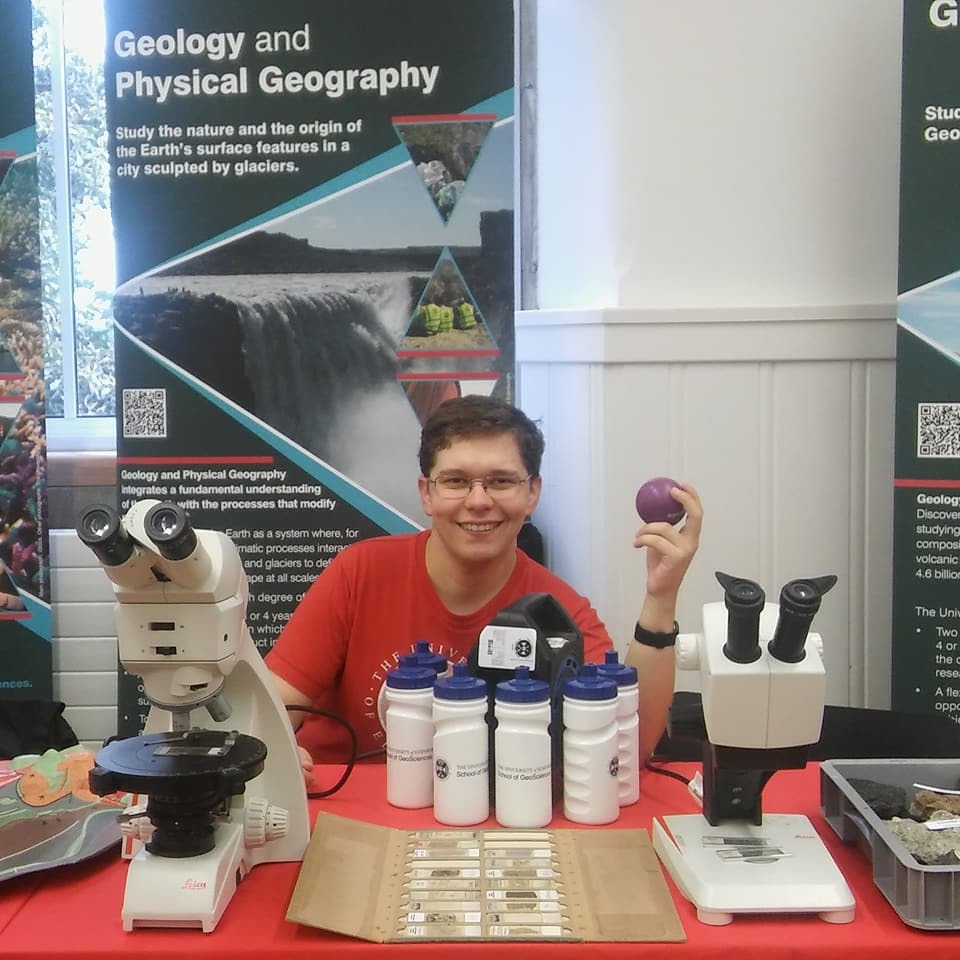 My name is Hunor Deak. I am a geologist with a BSc from the University of Edinburgh.
I currently live in Arbroath. I volunteer at Hospitalfield House and am working on building up my geology society, which will cover Angus and Dundee. It will connect the public with Angus geology and encourage people to get on their bikes and on their feet and travel around Angus, looking at the great Scottish landscape.
Angus has an amazing landscape that has a lot to offer! The Glens are made of metamorphic rocks which have been carved out by glaciers. The lowland areas are Devonian sandstones laid down in an ancient desert. Angus is covered in lava flows full of agates! And you have beautiful cliffs and sandy beaches sculpted by the changing seas.
I am very keen on engaging with all the young people in Angus!